---
Starting in May 2020, changes are coming to the way cardholders earn and redeem rewards with the BMO CashBack Mastercard. There's still no annual fee for this cash back credit card, but the earn rate is changing – and redeeming will get even easier. The changes apply to both existing and new cardholders. 
Here's what's changing
The biggest change is an overhaul of the card's cash back earn rate. Currently, cardholders earn a flat 1% rate on all purchases, with no limit on the amount of cash back earned. 
As of May, the following earn structure applies:
Earn 3% cash back on eligible grocery purchases, up to $500 each month. After that, your earn rate will drop to 0.5% – but it'll restart at 3% once your next month's billing cycle kicks in.

Earn 1% cash back on eligible recurring bill payments, up to $500 each month. After that, you'll earn 0.5% on eligible purchases in this category until your next month's billing cycle begins.

Earn 0.5% cash back on all other purchases (unlimited). 
The second major change is how cash back rewards can be redeemed. Starting in May, cash back can be redeemed at any time, for any amount starting from $1. There's also the option to set up automatic recurring cash back redemptions for any amount equal to or greater than $25. For example, if you set the amount at $50, you'll receive an automatic deposit 2-5 business days after your last statement cycle if your existing cash back balance is at least $50. 
Overview: BMO CashBack Mastercard changes
| | | |
| --- | --- | --- |
| Rewards / Features | Before May 2020 | Starting May 2020 |
| Groceries | 1% | 3% (up to $500 monthly) |
| Recurring bills | 1% | 1% (up to $500 monthly) |
| All other purchases | 1% | 0.5% |
| Redemptions | Redeem anytime once you have $50 | Redeem anytime from just  $1 |
If you spend over $500 on groceries or bills within a given month, the earn rate will drop to 0.5%. This will restart each monthly billing cycle.
The pros
It's still a very accessible card, with no annual fee and no minimum income requirement.

The card will earn you a whopping 3% cash back on groceries (up to $500 each month) – making it hands down the best no fee cash back credit card for groceries in Canada.

The new redemption rules are very flexible, allowing you to redeem cash back any time you want – even if it's just $5. Cash back can be applied as a credit on your monthly statement or deposited into either a BMO chequing, savings, or BMO InvestorLine account.

While the card's bonus categories have spending caps – they're renewed monthly not annually.
The cons
The card's earn rate on most purchases is dropping to 0.5%.

The new earning structure is less straightforward, and some people may prefer a flat rate on all purchases if they don't spend a lot in one particular category such as groceries or recurring bills.

Rewards on both bonus categories aren't unlimited and will drop to the base earn rate of 0.5% when you spend over $500 a month on groceries and/or recurring bills.
Bottom line
If groceries is one of the biggest line items in your monthly budget, the changes to the BMO CashBack Mastercard really work in your favour since it'll soon earn triple the amount of cash back per dollar as it does now.
The BMO CashBack Mastercard's new rewards structure also makes it ideal for pairing with another card. For instance, if you carry both the BMO CashBack Mastercard and the no annual fee SimplyCash from American Express, you can use the former to earn 3% on groceries and the latter to pocket 1.25% cash back on everything. With those two cards together, you can rack up more rewards without owing any annual fees.
That said, if you're set on sticking with just one no fee credit card for all your everyday purchases, the BMO Cash Mastercard won't be as strong of a choice as the earn rate is dropping on most purchases. Here are some of the best no fee credit card alternatives to consider:
Tangerine Money-Back Card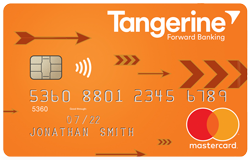 No annual fee
Earn 2% cash back on purchases in up to three categories of your choice, and 0.5% cash back on everything else
Home Trust Preferred Visa
No annual fee
No foreign transaction fee charged on purchases abroad
Earn 1% cash back on all Canadian purchases, with no limit on the amount you can earn
Not available to residents of Quebec
---