5 Questions with CMP's Top 5 Mortgage Brokers in British Columbia – Angela Calla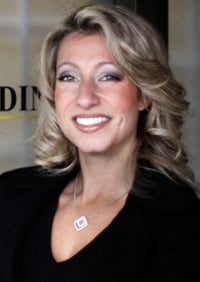 Each year, Canadian Mortgage Professionals (CMP) Magazine publishes a list of the top mortgage brokers in Canada. The list consists of brokers who submit their financial details in order to be ranked. At Ratehub.ca, we're always looking out for best mortgage business practices. For this blog series, we contacted the top mortgage brokers in British Columbia and asked them what they attribute their success to.
Today, we'd like to introduce you to Angela Calla from Dominion Lending Centres. Ranked 14th on CMP's Top 75 Brokers list in 2011, Calla closed with over $81 million in funded deals. She has 8 years of experience in the mortgage business and works with a small team in her Port Coquitlam brokerage. Read her interview here:
1. How can you attribute your success to making the Top 5?
Really hard work! There are no shortcuts and you always have to be adapting to new markets, trends and emotions! I put everything I have into my profession because I truly love what I do.
2. Do you have a niche that you service?
I do residential mortgages – anything from first-time buyers to veteran buyers to property investors.
3. What first got you interested in the mortgage business?
I entered the industry while chairing a business club at the young age of 19. I learned quickly it had more to do with who and what you knew, and I decided I was going to be one of "those people". I loved knowing that I could save people tens of thousands of dollars AND that they didn't have to pay me! Now that's how you influence someone's life in a positive way! Also, I wanted to empower people with knowledge – to learn that mortgages are more than just mortgage rates.
4. What's your personal mortgage product?
Variable rate mortgages.
5. Fill in the blank. 'If I weren't in the mortgage business, I'd be _____.' 
I honestly haven't thought about it. I love this business; it's an integral part of my life.
To find out more about Angela Calla, visit her website.