Best Credit Card Offers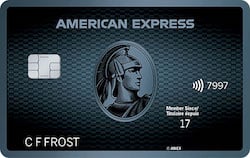 In your first year as a new Cobalt Cardmember, you can earn 2,500 Membership Rewards® points for each monthly billing period in which you spend $500 in net purchases on your Card. This could add up to 30,000 points ($300 value) in a year.
Earn 5 points for every $1 spent on Card purchases at eligible restaurants, bars, grocery stores and food delivery in Canada.
Earn 2 points for every $1 spent on eligible transit & gas purchases in Canada and eligible travel purchases.
$10 per month of credit card membership ($120 annually).
Get more details
---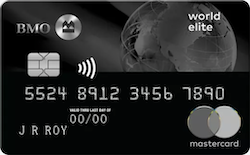 A total of $540 in value in your first year.
Welcome Offer: Get 35,000 points ($250 value) + the $150 annual fee waived in the first year.
Complimentary membership in Mastercard Airport Experiences provided by LoungeKey, with exclusive VIP access, plus four annual complimentary passes ($140 value/year).
Get 3 BMO Rewards points for every $1 spent on travel, dining and entertainment purchases.
Get 2 points for every $1 spent everywhere else.
Get more details
---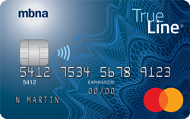 You could get a 0% promotional annual interest rate ("AIR")† for 10 months on balance transfers✪ completed within 90 days of account opening, with a fee of 3% of the amount advanced (minimum fee of $7.50.
Low interest rate of 12.99% after promotional period ends.
No annual fee.
Get more details
---
Special Offers

LoanConnect is Canada's leading Search Engine for Unsecured Loans
Need some extra cash? LoanConnect allows you to search multiple lenders for the best rates and terms—regardless of credit score! We are Canada's leading personal loan marketplace. We believe in helping Canadians get access to competitive rates regardless of credit history. No banks, no waiting in line, no fuss. Apply in 5 minutes and get funds in your account today!
Get started
---
Special Chequing Offers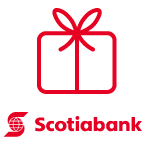 Open a Scotia One Account and Get 10 FREE Movies or $100 in FREE Meals!
To get your rewards you must open a Scotia One Account with a SCENE ScotiaCard and set up your payroll or 2 pre-authorized transactions in your Scotia account. Your 10,000 SCENE points will be deposited to your SCENE membership account within 3 statement cycles.
Apply now
---
Special Mortgage Offers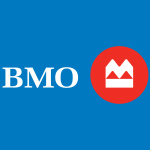 Get up to $2,000 In a Cash Bonus* with a mortgage from BMO!
Search for your perfect home with our 130-day mortgage rate guarantee, the longest of any major bank.** Plus, until June 30th, you'll enjoy a cash bonus with a BMO mortgage with a closed term of four years or longer: • Get a $1,000 cash bonus for a BMO mortgage valued from $150,000† - $499,999 • Get a $2,000 cash bonus for a BMO mortgage valued at $500,000 and above.
Get started
Disclaimer: *We guarantee your interest rate for the selected fixed rate mortgage type and term for up to 130 days from the mortgage pre-approval date. If the mortgage is not funded within the 130-day period, the interest rate guarantee expires. Applicable to residential mortgages only and subject to Bank of Montreal standard lending criteria for residential properties. Longest rate guarantee of any major bank as of March 1st, 2019. ** Terms and Conditions apply. † $100,000 for New Brunswick, Prince Edward Island, Nova Scotia, Newfoundland and Labrador.
---