Which Celebrity has a bigger mortgage? Celine Dion or Madonna
In this fun series, we'll pit the homes of two famous singers against each other and let YOU guess who has the bigger mortgage. Both mega-stars are worth a collective $1 billion, so the purchase of these homes barely made a scratch on their enormous bank accounts. For the sake of this series, we'll assume these divas acquired their property just like you. They would've shopped for the best mortgage rates, set money aside for the down payment and used a fantastic mortgage broker to help answer their mortgage questions.
Let's meet our celebrity challengers:Celine Dion vs Madonna
Both of these women are larger-than-life singers who have graced the music charts with multiple best-selling albums. And like their celebrity status, their homes are equally impressive. On one side, we have Celine's lavish custom-built French-style stone mansion sitting on a private island in Quebec. Her competitor, Madonna owns an exceptionally large Georgian townhouse in Manhattan's swanky Upper East Side.
CELINE DION
Location: Ile-Gagnon, Quebec
Size: 24,000 square foot mansion on an 830,000 square foot private island
Bedrooms: 6
Bathrooms: 9
Features: The power of love? Try the power of money. This mansion comes with its own bridge, adding to its castle-like surrealism. The house features a panelled library and a bounty of antique, custom-built furniture. Guests can enjoy the vaulted stone wine cellar, tasting area and games room. Celine has the option to take either the elevator or the winding cherry-wood staircase to get to the second floor. A major selling feature are the view of the river and lush landscape that can be seen from almost every room in the house. Celine is reportedly selling the property due to her extensive performance schedule that leaves her little time to enjoy her private chateau. In case you didn't know, Celine treats her performance schedules just like her heart, they will go on.
MADONNA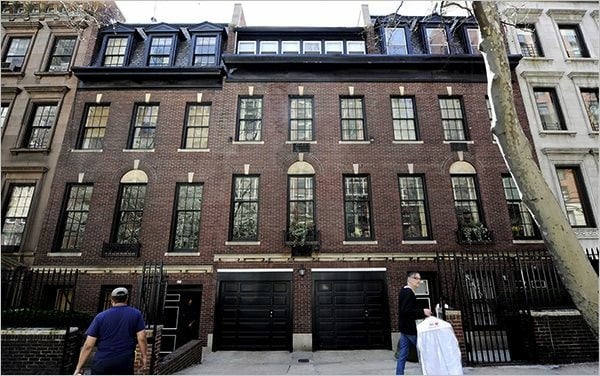 Location: Upper East Side of Manhattan, New York City
Size: 57-foot-wide townhouse
Bedrooms: 13
Bathrooms: rumoured 14
Features: The Georgian-style home is one of the widest townhouses in Manhattan, combining three separate properties into one mega-townhouse. Inside, the home features 11-foot ceilings, a 28-foot-wide drawing room (possibly used for vogueing), a large 19" x 21" kitchen, and nine fireplaces. The Material Girl even has a 3,000 square foot garden – so who needs Central Park? All four floors are accessible by elevator. Do you hear our voice Madonna? It's like an angel sighing.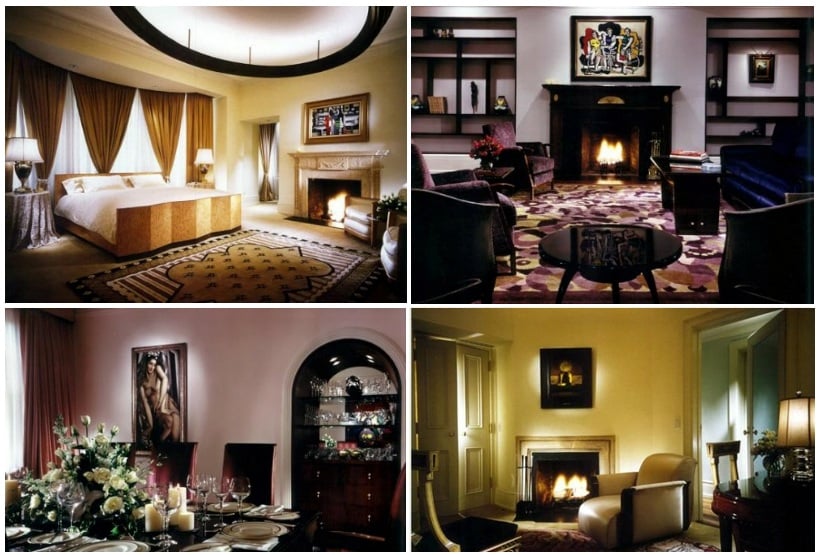 Recap of our last battle:
Our last Celebrity Mortgage Battle was between two music icons, rapper Lil' Wayne and the former teen pop sensation Britney Spears. Both artists have spent a lot of time at the top of the music charts which has afforded them the opportunity to live in lavish homes. Who had the bigger mortgage, Lil' Wayne's Louisiana mansion or Britney Spears' 90210 abode?
The Princess of Pop would need the bigger mortgage to pay for her home at $2.99 million, which is $1.29 million more than Lil' Wayne's New Orleans mansion.
*Images from allaboutmadonna.com, the Huffington Post and besthomenews.com