Ratehub.ca is back with another contest!
From October 17th to November 1st, send us a picture of you in your most creative Halloween costume, for a chance to win either (i) an iPod Touch or (ii) a $25 Starbucks® gift card.
HOW TO ENTER
There are two ways to enter the contest:
Visit our Facebook Page and upload your photos through our contest app
Submit your Halloween costume pictures to

[email protected]
HOW TO WIN
A panel of judges will determine the best and second best Halloween costume. The winners will be announced on November 2nd, 2012.
VOTE FOR YOUR FAVOURITE

In addition, all submissions will be posted into a photo album through our Facebook Contest App, where you will get the opportunity to 'Like' and comment on your favourite Halloween costumes. When you see your submission in the album, share it with everyone you know and watch the 'Likes' add up for a better chance at winning!

MEET THE JUDGES
Brian Persaud, Toronto Real Estate Agent
http://www.insidetorontocondos.com/
What advice can you give to the contestants?
"I appreciate something that has some thought behind it. Have they considered fine details to make the costume look special? The best costume I have seen was someone dressed up as a transformer at a pub night at the University of Toronto. While I've seen a lot of transformer costumes, what was extra special about this was that he could actually TRANSFORM into the truck! Amazing."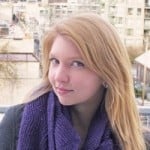 Jessica Moorehouse, Personal Finance Blogger
What is a winning Halloween costume?
"A winning costume requires originality, creativity, and attention to detail. Plus, there are always bonus points for any costume that gets me asking, 'How did they make that?'"
Dan Eisner, CEO and Founder of True North Mortgage
http://www.truenorthmortgage.ca/
What are you looking for in a winning costume?
"I am looking for something unique, something that makes you think."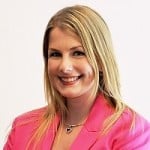 Lauren Souch, Online Marketing Manager at Ratehub.ca
What separates the winner from everybody else?
"I think a winning Halloween costume is something really creative – where you look at it, 'get' it right away, and have an 'I wish I thought of that' reaction. While it doesn't necessarily have to be homemade, this does (usually) mean you didn't pull the entire costume out of a bag from the party store!"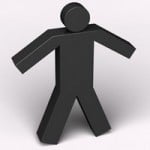 The Final "Judge" – YOU!
The number of 'Likes' each costume receives in our Facebook Contest Album will be counted towards its overall score. So, here's your chance to be a judge and voice your opinion on who has the most creative Halloween costume! We're listening!
Upload your Halloween costume to our Facebook Contest Page or submit your entries to [email protected] now!
*Click here for rules and regulations.
HAPPY HALLOWEEN!