Flickr: JamesZ_Flickr
Today, our managing editor Cait Flanders is jumping on a plane and moving back to the West Coast. While her time in Toronto was too short for our liking, we are excited to announce that she is taking her position to Vancouver!
Brought onto the team after discovering her personal finance blog, we knew Cait would be a passionate editor and storyteller. With a strong eye for detail (and grammatical errors), she now loves trying to explain mortgages and the home buying process in the simplest terms possible.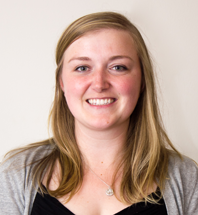 In hopes of opening the doors for new business, building relationships with new partners and increasing our blog readership, Cait is excited to bring Ratehub.ca's presence to the West Coast. And as we get ready to launch a new project, which Cait has been working on for months, we are sure she is up for the challenge!
If you're on the West Coast and want to connect with Cait, you can find her on Twitter or reach her through email.
Good luck, Cait!