---
The Ontario NDP wants Doug Ford's Ontario government to mandate a 50% discount on auto insurance for 3 months during the COVID-19 pandemic. On April 16th, the conservatives' response is to allow auto insurers to provide rebates for up to 12 months after the emergency is over.
Under normal circumstances, any company applying for rate changes needs approval from the Financial Services Regulatory Authority of Ontario (FSRAO) and happens quarterly. Even putting your car insurance on hold is rife with paperwork, and depending on your insurer, it could lead to fees, penalties and increased premiums. 
Already, some insurance companies are offering to waive NSF fees, apply for discounts, and adjust their policies down to coverage for a parked car, or only comprehensive insurance.
The other option, however, may be to look at telematics or usage-based insurance.
What is usage-based insurance (UBI)?
UBI is a technology monitoring your driving habits based on how far you drive (pay-as-you-go) or how you drive (pay-as-you-drive). The idea is that if you're a good driver, your insurance should be cheaper. It used to be measured with a "black box," a little computer chip plugged into your vehicle's computer system. Many providers are now using an app combined with your smartphone's integrated technology.
How does usage-based insurance work?
Each insurer's program operates in its own unique way. Still, generally, with pay-as-you-drive, your phone measures the distance you drive, the time of day, your acceleration, how you handle turns, and how hard you brake.
Your insurance provider uses this data, which is more accurate than stereotyping and historical demographic statistics, to determine your rate. Any applicable discount from safe driving habits is applied based on your performance. 
NOTE: Your driving habits and the associated data can give you a discount. It doesn't increase your premiums. Nor can its use lead to a denial of policy renewal.
Looking for car insurance?
Compare personalized car insurance quotes from Canada's top providers for free
How much money can you save with usage-based insurance?
Savings vary by provider's program and the driver. Typically you can save up to 30% of your premium for safer driving.  Based on the average cost of car insurance in Ontario, which rings in at $1,505, according to IBC, you could save $451.50 a year, or $37.63 per month.
The benefits don't stop there, though. Drivers under 25 or those in at-fault car accidents typically pay more. Aviva insurance (formerly Norwich Union) did a study where 18-23-year-olds using telematics saw a 20% lower accident rate than average.
The stats continue to impress.
In the UK, 1 million telematics policies were issued in 2017, and the number continues to climb. Between 2015 to 2018, telematics policies there saw a 118% growth, and related insurance premiums drop by as much as 50%, as it hits the mainstream. New insurance tech, or Insurtech, continues to roll out from digital pink slips to telematics, and even smartphone dash cams. Privacy advocates are fighting, but many are looking for any way to get cheap car insurance.
Car insurance companies offering usage-based insurance (telematics)
Save up to 30% on your car insurance premium

Pay-as-you-drive model

Must use it for 6 months
Belairdirect Automerit – Automerit 
10% enrolment discount for signing up

Save up to 15% by driving safely + up to15% discount for driving less than 10,000km per year

Discounts applied every 6 months

Also uses a safety score – based on distracted driving, hard braking, rapid acceleration, risk hours, speeding.
CAA – MyPace
Pay-as-you-go model.

if you drive fewer than 9,000 km per year, you see a discount
Save up to 25% on your premium

Pay-as-you-drive model

If you're eligible for additional savings, they'll automatically be applied to your auto insurance premium
Save up to 30% on your premium

Automatically get a 10% discount when you enrol in the program

Your refund is then updated every 6 months

They look at distracted driving, rapid acceleration, hard braking, speeding, high traffic hours
Only offers UBI

App also provides rewards like cashback and coffees for safe driving
Save up to 25% – you only see the discount when it's time to renew your policy.

Data collected all year will impact your renewed premium.

Collects data such as acceleration, braking, speeding, cornering, and time of day.

Assigns a score to each trip – your average rating is used to calculate your discount.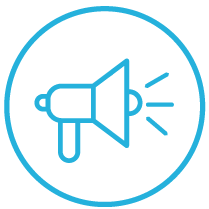 Check out our comprehensive guide – personal finances during COVID-19
Are there any risks with these programs? 
The technology raises some privacy concerns.  Critics are questioning if the information reaches third parties or, despite all evidence to the contrary, causes premium increases. Most insurers, however, maintain that data is private and secure and in no way will result in a  premium increase.
Before you agree to the use of telematics or a usage-based insurance program, do your research to understand what information you're giving to insurers and what they do with that data. Canada's Personal Information Protection and Electronic Documents Act (PIPEDA) protects your information. The police can't use the data against you. 
In fact, the FSRAO states, "Insurers are responsible for ensuring that any UBIP program, including consent documentation and associated collection, use or disclosure of personal information by the insurer or third parties, meets all requirements in relevant privacy legislation."
The bottom line
New vehicles now come with built-in telematics to allow for usage-based insurance even with an app. Like it or not, it's coming. Whether you want to take advantage of the possible discounts is up to you. Whatever you do, don't cancel your car insurance, you may be hit with penalties and other fees. Also, if your provider doesn't offer it, ask them about it, it'll put pressure on them to start offering usage-based car insurance. Of course, always take the time to compare car insurance, generally you'll always save. 
 ALSO READ
---