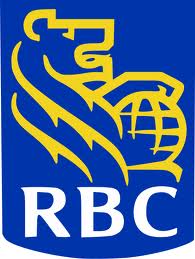 A cash back mortgage is a type of mortgage that provides a cash rebate at the time of the mortgage closing.  This sum is typically a percentage of the mortgage.  Cash back mortgages have higher interest rates due to the cash advance.
This immediate availability of cash can be used in myriad of ways.  It is useful for those who cut deeply into their budgets to purchase a home and need the extra funding for the closing costs.  Cash back mortgages can be especially attractive to consumers who refinance using the cash to pay off the mortgage penalties they have incurred.  Finally, you can also use the cash for investments or renovations.
There are drawbacks, however, due to the higher interest rates. In most cases, the cash advance is not enough to make up the difference in the extra interest payments that are accrued.
Overall, for the cash back mortgage to be right for you, you would need to evaluate your situation to determine if the cash upfront is worth the interest rate hike.
Review
Conditions
Must be a closed fixed term of 1 to 10 years.
The maximum allowable cash back is $20,000
Cash is paid on the date the mortgage is advanced
Amortization must be between 5 and 30 years
Prepayment Penalty
The pre-payment penalty (also called the cash back penalty) will be the greater of 3 months interest penalty or interest for the remainder of the term on the amount prepaid calculated using the interest rate differential.
Summary
The current posted 5-year fixed RBC mortgage rate is 5.39%, but depending on your mortgage and history with RBC, you may be able to negotiate a much better rate.  Currently, the best 5-year cash back mortgage rate on Ratehub.ca, is 4.94%
The Royal Bank also remains pretty mum on how they determine which consumers should earn 4%, 5%, or 7% cash back – which essentially boils down to credit history, RBC loyalty, and mortgage specifics.
The prepayment options are good, but not outstanding.  The 100% additional monthly provision is fairly standard across lenders, but the 10% lump sum is a little low.  Consumers should take note that they can combine prepayment options without restriction.  This means that may engage in both options
The unfortunate cash back ceiling of $20,000 severely limits the amount of consumers who can really take advantage of the 7% offer.  This means that a $285,714 mortgage is the maximum amount one can really benefit from the 7% (anything greater than that amount is capped at said $20,000 limit).
However, those that do meet the criteria to qualify for 7% cash back will be rewarded with one of the industry's highest cash back percentages making RBC a solid option for those looking at their cash back products.