The mortgage industry has been buzzing lately with the current mortgage pricing war that has seen the Big Five banks (BMO, Scotiabank, TD, CIBC, and RBC) drop their fixed rates to new lows. It started last week when BMO reduced their Low Rate 5-year fixed mortgage product to 2.99%, representing the lowest interest rate for a Canadian bank ever. Lowering a 5-year fixed rate to the sub 3.00% territory is a risky strategy for lenders as it cuts into deep into profit margins. However, the first few months of the year following the holidays is always a slow period in the real estate and mortgage market. And to keep fiscal ground with fewer mortgage shoppers in the market, BMO used dramatic pricing strategies to try and draw the attention of consumers.
But, their Low Rate mortgage came with less features and greater restrictions. According to Drew Donaldson of Safebridge Financial, "the BMO offer is like buying a Ferrari with a Honda engine, and no wheels come with it…reduced borrowing limits and restrictive refinancing options." As it stands, the offer is still at an incredibly low interest rate and is sure to catch the eye of most mortgage shoppers.
The 2.99% rate offer from BMO has a lot more momentum behind it than it appears. We talked to Jason Friesen, who has been a part of the mortgage industry for the last decade with Calum Ross, and this is what he had to say:
"With the BMO product being a two week rate special (it ends next week) and the rate breaking that 3.00% mark (a HUGE psychological barrier), it amounted LOTS of free advertising that they wouldn't have received otherwise. Their name has been all over the media and discussed on television, print and radio. All for free."
How did the other banks respond to BMO's offer?
Typically, when one of the major banks makes a move in one direction, the others usually follow suit. But, instead of waging a war on the 5-year fixed rate front, the attention of the remaining Big Five turned to 4-year fixed rates.
Why 4-year fixed rates?
On the surface, it appears the other banks couldn'tcompete with BMO and their sub 3.00% 5-year fixed mortgage. But according to James Laird, a mortgage professional with True North Mortgage, "the marketing strategy [of the other banks] is rather than compete with the 5-year rate by offering their own restrictive mortgage – they all decided to offer a standard full feature mortgage at one year less than BMO's product."  In other words, the other banks must feel that greater restrictions on a mortgage might dampen the appeal of an ultra-low rate. To remain competitive, the rest of the Big Five focused on matching the 2.99% rate at the 4-year level, but with all the bells and whistles of a standard mortgage.
COMPARISON CHART OF CURRENT BANK MORTGAGE RATES*
*rates taken January, 19th, 2012
So what's the better offer?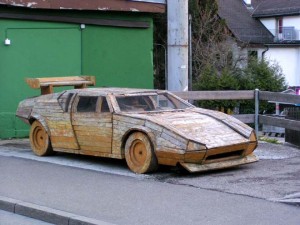 That's the question everybody wants to know, and truth be told, the answer is a bit anti-climactic. It really depends on the person and the situation. "It varies from client to client. If the client won't do anything with their mortgage, won't use their prepayment options, then BMO may be the best choice. But if they need flexibility, than a full feature mortgage from the other banks will suffice", says James.
Lately it seems that the BMO Low Rate mortgage product has received negative attention from people inside the industry. Mr. Friesen comments that, "There are some restrictions and that scare a lot of people off, but for brokers to come out and completely trash the product is a bit off-base. There are some advantages and disadvantages to the promotion and you need to make sure that it fits right into where you see yourself for the next 5 years".
What does the mortgage war mean for you?
Pricing wars always favour the consumer because of the wide range of choices at discounted prices.
"Other lenders have followed suit and we now have pricing even better with our non-bank lenders which calculate their penalties much more favourable for clients (using discounted rates)" says Drew.
A quick mortgage rates comparison reveals that Laurentian Bank and National Bank has joined the party with their own 2.99% 4-year fixed rate. Meanwhile, ING Direct took things in another direction, hoping to gain market share with their low 3.99% 10-year fixed rate.
To understand what your options are, it's best to speak to a Canadian mortgage broker who understands the 'ins and outs' of each product. With so many lenders dropping their rates, this mortgage pricing war benefits the consumer. With a low mortgage rate locked in for the next 4 or 5 years, or even 10 years, Canadians can then use the extra funds to pay down their debts.