The following article is a guest post by Aleksandra Oleksak, a native Toronto real estate agent.
I love Christmas, especially here in Canada where we experience all four seasons. There's nothing like watching the snowfall during the holidays, making everything look so white, pure, and festive! But what I love most about the holidays is all the lights. Walking around my neighbourhood in the evening and seeing how people have decorated their homes always puts a smile on my face. (Although sometimes I have to wonder, "what were they thinking?")
Regardless, it all adds to the Christmas spirit. And in keeping with the Christmas spirit, I decided to round up images of some of the most extreme homes from all over Canada, whose homeowners have really gone to town with their Christmas light displays. I'm sure you all know what I'm talking about, because once a year we all have that neighbour. Their lights may be bright, but you can't blame them for spreading cheer for all to hear see!

This home is located in Vancouver, British Columbia. It definitely has a little bit of everything on the front lawn. I'm sure their neighbours just love them! (If not, BC Hydro might.)

Also located in Vancouver, British Columbia, I think this home has just the right amount of lights.

This colourful home is located in Edmonton, Alberta. The owner adds more lights and decorations every year. Rumour has it he spent $10,000 on his hydro bill last winter… crazy!

This home is located in my neighbourhood in Toronto, Ontario. You can definitely see this home from a mile away!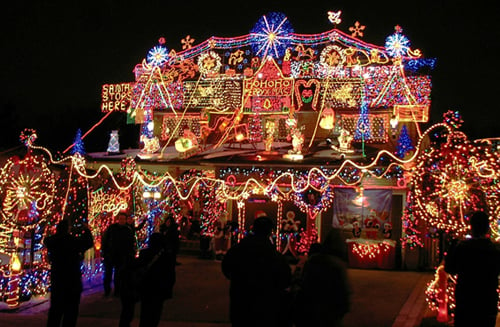 Located at 165 Benjamin Boake Trail in Toronto, these homeowners spend three months each year setting up their display, attracting thousands of visitors. Outside is a donation box with proceeds going to The Hospital for Sick Kids.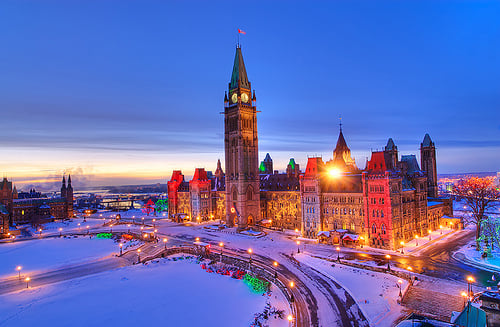 Last but not least are the Parliament Buildings in Ottawa. I know it's technically not a home, but it is home to our government and it looks very pretty!
Let us know which one is your favourite!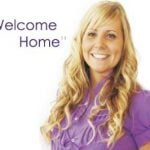 The following article was written, Aleksandra Oleksak, a Toronto realtor from Sage Real Estate. You can find more of Aleksandra's blogging material atwww.realtyqueento.com
Don't forget to follow @RealtyQueenTO on Twitter and 'like' her on Facebook. We already did.