The 9 Cheapest Detached Homes for Sale in Vancouver
The Vancouver real estate market certainly comes with a high price tag these days, especially if you're in the market for a house and you want the best mortgage rate. To help, we've done some work to find the most affordable detached houses for you and your family. Some are being newly built, whereas others are older properties in need of a little TLC, but all have the potential to be great investments.

Here are the nine least expensive detached homes currently for sale in Vancouver:
#1. 1839 Triumph Street: $799,000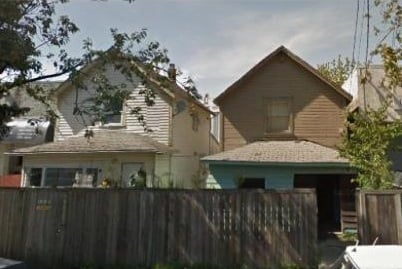 Despite the reasonable price, this property is situated in one of Vancouver's hottest neighbourhoods, Port Town. The house has two bedrooms and one bathroom. It's close to some of the city's best coffee shops, restaurants and craft breweries, and is also near shopping and transportation.
Photo: RE/MAX
#2. 1833 Triumph Street: $799,000
This is just down the road from the previous property on our list, in the sought-after Port Town neighbourhood. It has one bedroom and three bathrooms. It's another splendid opportunity to own a property with great income-earning potential.
Photo: RE/MAX
#3. 1616 McClean Drive: $929,000
If you're looking for a home with character that needs some fixing up, this property could be for you! On the main floor there's a living room, dining room, and kitchen, while upstairs there are three bedrooms and a laundry. And there are two full bathrooms. Add to this the large front porch, the fact that the lower floor is a completely separate suite, not to mention the convenient location, and you'll appreciate that the potential of this property is enormous.
Photo: RE/MAX
#4. 946 E 54th Avenue: $933,000
This splendid three-storey home in the desirable Fraser neighbourhood has been priced to sell! For the money you get no fewer than six bedrooms, plus two living rooms, two bathrooms, and kitchen and a den. Not only is it within walking distance of shops and restaurants, but it's just a short bus ride from here to downtown.
Photo: Point2 Homes
#5. 605 E Cordova Street: $950,000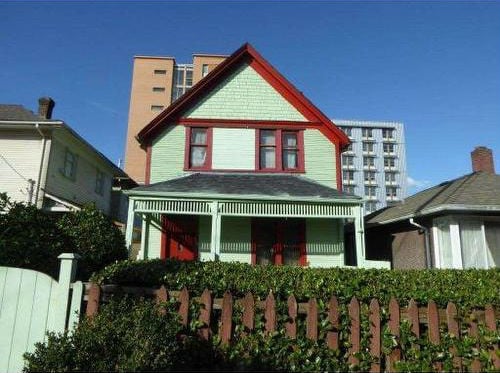 This property may be a fixer-upper but the outside looks great and it's on the City of Vancouver Heritage B register. It has five bedrooms, two bathrooms, and a partially-finished basement. It's also close to downtown and Chinatown.
Photo: Royal LePage
#6. 5512 Dundee Street: $950,000
This house, presently under construction, features a living room, dining room and kitchen on the main floor, and three bedrooms on the upper floor. There are granite countertops, maple wood cabinets, and an engineered hardwood floor. The location is great too: It's on a quiet street in the Collingwood area.
Photo: Baldev Sandhu and Juliana Ho
#7. 2355 E 41st Avenue: $998,000
This is another house under construction. It comprises three storeys and features three bedrooms, two full bathrooms and a half bathroom, a kitchen, a living area, a dining room, plus a full bedroom suite in the basement. You will also find granite countertops, laminate flooring, and electric heating.
Photo: HomeLife Glenayre Realty Chilliwack Ltd.
#8. 2165 E 1st Avenue: $998,800
Here's another house which would be a great investment. There are six bedrooms and three bathrooms. The garden needs landscaping and the house could do with little TLC, but it has a lot of potential. For a start, the upstairs and downstairs suites are completely separate. Then there is the new spray foam insulation, the in-suite laundries and the quality appliances.
Photo: Realtor.ca
#9. 4312 Knight Street: $999,000
This property is a clean and well-kept bungalow on a corner lot. It features two bedrooms on the upper level and three in the basement and there is open parking at the back. And there are two bathrooms. It's also conveniently located near bus routes and shopping.
Photo: RE/MAX
Point2 Homes is a leading consumer property search portal offering neighbourhood-based search and rich listings content throughout Canada.
Also read:
Flickr: Kenny Louie