TalkCondo on Toronto pre-construction (Part 2)
We coninue our interview with Roy and Amit Bhandari, the masterminds behind TalkCondo.  Last time, we got a better understanding of who they are, what they do, and why they`re so successful.  You can find part 1 here.  As we wrap up the interview, we`ll hear about exciting new projects sprouting up in the GTA as well as the next "breakthrough" neighborhood.
Hot projects

13.  What neighbourhoods do you like?
I'm like any Torontonian, and I like to be in the thick of it all.  Popular neighbourhoods that aren't going to go out of style any time soon are the Entertainment District, Yorkville and St. Lawrence Market.  There are some incredible projects around this area.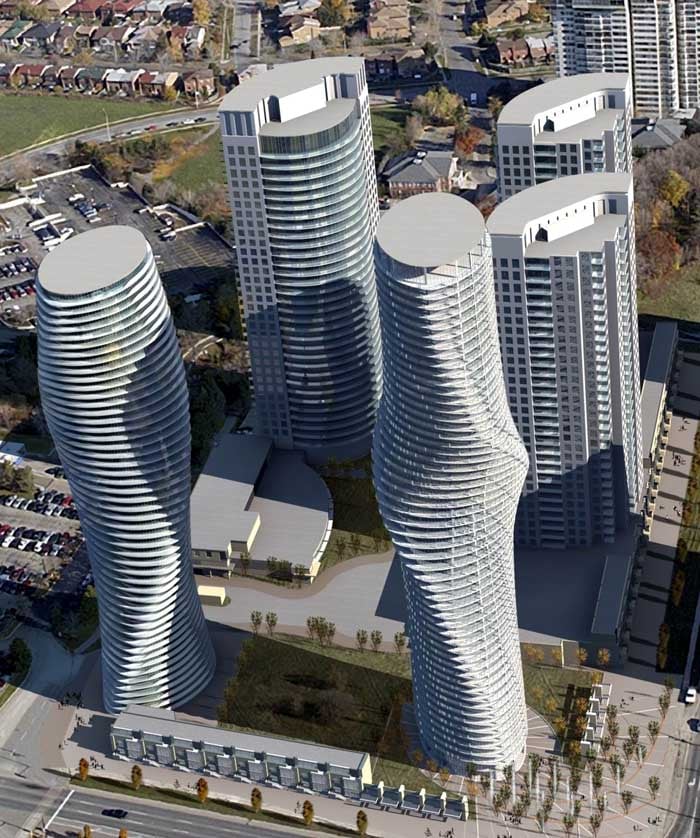 14.  Any projects you are particularly excited about?
I love watching unique buildings go up.  I've watched the Marilyn Monroe towers in Mississauga be built over the last year and they look incredible.  In Toronto, the L Tower, Exhibit and Aura are all going to look incredible once they are built.
In terms of projects for our investors, CASA2 has been on our radar for a little while.  Lanterra has some incredible projects in the pipeline (which I can't really speak about though…) and there are some great new buildings coming to the waterfront on the East Side of Toronto.  Mondial Condos is going to be smoking hot when it launches later this year located in the Lower Don Lands.
15.  Who are your favourite builders?
I love working with Canderel Stoneridge, who is currently working on AURA – the tallest residential tower in Toronto at 75 Storeys, and are wrapping up the sales at DNA3 which will be ready for 2013 in King West.  They have an amazing team and deliver great products.
Lifetime Developments has had some incredible projects recently, including Bisha, M5V and The Yorkville.  Their buildings are holding their values very, very well.
Cityzen is another builder that is doing some amazing works with architecture – the Marilyn Monroe Tower in Mississauga has the world talking and L-Tower is going to be awesome when it`s finished at Front & Esplanade.
I`m also a big fan of Graywood Developements.  They`ve recently completed the Ritz Carlton and have 3 great projects that are currently selling: Five, The Mercer anqd Ocean Club.
Of course there are a number of other great builders and it`s difficult to name them all!
16.  What's the next 'big' neighbourhood in TO?
I`m a huge fan of the Entertainment District around King & John.  The TIFF Lightbox is a gamechanger for that neighbourhood and there is going to be some big changes coming.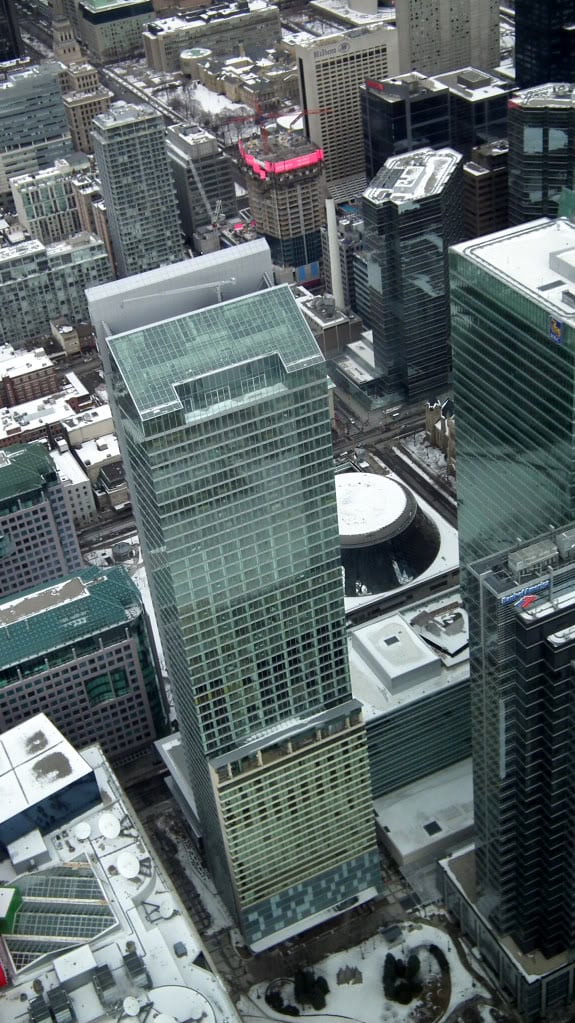 The Film Festival red carpet and stars have already started to bring in the high-end hotels (Thompson Hotel, Ritz Carlton, Hotel Le Germain and the pending Bisha), the high-end residences (Theatre Park, Mercer, Bisha Residences, Thompson Residences among others), and the high-end retail will be next (Gucci and Prada are apparantely looking for retail space in this neighbourhood).  When it's all completed, it will be the IT neighbourhood of Toronto.  I think it will be like a second Yorkville but with a younger, edgier vibe.
Condo prices have appreciated in this neighbourhood at around 10% per annum (double the average of the GTA), have among the lowest vacancy rates in the entire city and rental rates are starting to creep up to the levels of Yorkville.  The Thompson is the first building outside of Yorkville to be in the top 5 for rental rates in Toronto.  It's a sign of things to come for this neighbourhood.
17.  If Ratehub.ca wanted to be the coolest of the cool, which building would it operate out of?
If you had to move in today, then the Ritz Carlton on Wellington.  It`s very very sleek and luxurious (in a classical sense).  If you can wait it out a couple years, you should operate out of Bisha so you can pop to the rooftop bar everytime you need a break!
We appreciate TalkCondo for their time and look forward to sharing espressos in the near future (hopefully that Ritz-Carlton office thing works out for us)
For all the latest news on condos in Toronto, please visit their site.