If you're in the market for a home, or have purchased one in the last few years, you know searching for properties online can be a painful process. When you visit a site like Realtor.ca, it can take as many as 10 clicks of the mouse to get a list of properties in your desired city. With Sage Real Estate's new platform, you can get that same list in 5 clicks or less.
SageRealEstate.ca was designed to disrupt the online home search industry here in Canada. The tool not only gives you a list of homes in as few clicks possible, it also makes the entire home search process more visually appealing. One click on the province you want to buy a home in is all it takes to start browsing the 76,000+ properties listed in Canada today.
Your first click takes you to a map of your province, where you'll notice a number of properties pop-up, many with numbers (1-10, etc.) next to them. SageRealEstate.ca's software uses an algorithm to predict which properties are most likely to sell next, and feeds the most relevant results to users first; this is a special feature, especially for those who are ready to buy now.
From this page, you can then refine your search, by inputting the specific city/neighbourhood you want to buy in, as well as your budget, and the types of homes/sizes you want to look at. When you've found a home you like, use the "Ask a Question" feature to contact a local customer service representative, who can either send you more information or book a viewing for you.
You can also print the listing and take it to your own agent.
It should be noted that there's nothing like this, on a national level. While some companies are working on new regional home search portals, SageRealEstate.ca is the first to launch a national home search portal that can actually compete with Realtor.ca. By understanding how clients search for homes and how technology is shaping consumer behaviour, SageRealEstate.ca hopes to provide a breath of fresh air for frustrated Canadians searching online for a home.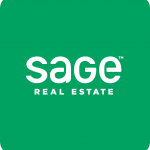 "There has been a surprising lack of options for Canadian online consumers looking for a home, leaving them to settle for the options that do exist. This appears to have resulted in a lack of innovation. That is about to change. Our search portal focuses on user experience and provides Canadians with a user-friendly and intuitive home search," Sage added.