Ratehub.ca was founded last year by Alyssa Richard, and since then, has grown to be one of the most trusted sources of mortgage information. It is our responsibility to ensure the home buyer is always kept up-to-date with current mortgage news and useful mortgage education. And this year we've been busy, busy, busy.
Here are some quick snapshots of yours truly in the press:
"If you're shopping for a mortgage and leaning towards variable, you want to lock in sooner rather than too late"

"…banks tend to move their variable rates higher as they near the end of their fiscal years to help pad their profits and meet targets. With the fourth quarter under way, she said the timing shouldn't come as a surprise…the takeaway for a buyer is that you should probably get a pre-approval if you're in the market, because they'll lock you in at a rate for up to 120 days."
Financial Benefits of Coupling Up on a Home Purchase… Are you financially compatible? Can you both survive on just one income?
"What we're getting is fewer leads, but the quality of the lead is better," he said. "They're perspective buyers who are genuinely in the market for a mortgage."

Ratehub.ca looks at Interest rate predictions for 2011

In the last couple weeks, the perception of the global economy has worsened further and it seems less likely interest rates will increase in 2011…

How To Save Money And What To Do With It Once You've Started Saving

Why should you think about these things now when you're in your 20s? Because now is actually the best time.

Why you shouldn't be loyal to your bank

…the bank interprets your loyalty as reason to believe you are less likely to shop around, making you less price sensitive…

10 must use online calculators

How much can you afford?

…try Ratehub.ca's Affordability Calculator, which asks you to input income, expenses and debt payments…

…The platform's user-free comparison tools have already begun to level the playing field for banks and independent brokers…
Also check out Ratehub.ca founder, Alyssa Richard on
 BNN (The Business News Network). The Video Link can be found below:
Alyssa Richard on The Pitch for Ratehub.ca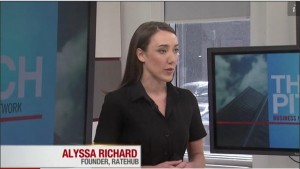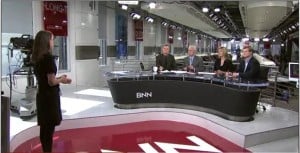 Look out for more Ratehub.ca on financial websites, tv shows, and publications in the future!