Simon Rusinek is a leading independent financial and insurance advisor with the Wealth Investment Executives group and has over 14 years of experience in the finance and banking sectors. Below he outlines the insurance options for first-time home buyers and offers his recommendation on an innovative new 'all-in-one' combined coverage product.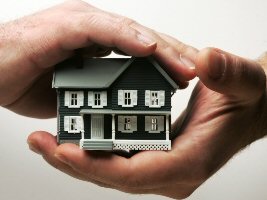 Typically mortgage owners are underinsured and not insured in the appropriate manor. The majority of them have lender mortgage insurance, which is an inferior product. The lender insurance is owned by the lender and not by the client. The client, therefore, does not have a proper contract and a proper transfer of risk onto the insurance company.  Most lenders also engage in post claims underwriting.   That means they approve everyone and, at the time of claim, they will then determine if you are eligible.   All they have approved you for up front is the right to pay them premiums. Another key downside is that lenders do not have to renew your insurance when your mortgage renews, and that may leave mortgage owners without insurance in a time of need.
There is smarter option available to home buyers, one that combines Life, Disability and Critical Illness into one policy. This product can be acquired at the time you purchase your home, when you are taking on a substantial financial liability, which will cover your mortgage and beyond up to your maximum coverage level. This product is very cost effective and savings are approximately 33% less expensive than acquiring them individually. Did you know that less than 60% of Canadians have an individual insurance policy, 13% have a critical Illness policy and only 21% have an individual disability plan? Ultimately, less than 8% have all three products. With the combined product, the insurance company does the underwriting up front, gives clients a guaranteed contract, insures for all three and makes it cost effective.
Here are examples of a typical risk profile. A 40 year-old male non-smoker has 61.1% chance of making a claim on one of the three before age 65, and a 40 year-old female has a 55.7% chance of the same.   Your biggest statistical risk is Disability before age 65. The second biggest risk is Critical Illness and the last statistical risk is life insurance.   If that is the case, why are most people insured in the opposite fashion and do not have all three? Further, why are they buying lender insurance where they are uncertain if they will ever be paid out?
It comes down to a few reasons. The cost of life insurance has always been more attractive than critical illness and disability insurance.  Clients are price sensitive and naturally want to go the least expensive route. The reality is that these other types of insurance are a necessary expense, and fortunately there is a new product that has dramatically brought the price down. This should allow Canadians to have much more affordable insurance protection and help them protect their mortgage from many types of risks instead of just protecting one.
Lenders make it easy to purchase mortgage insurance along with your mortgage loan. While this is convenient, it seriously undermines the product you are getting, and it is well worth investigating and getting your own individual policy.
Simon Rusinek
Investment & insurance Advisor
Wealth Investment Executives