It's not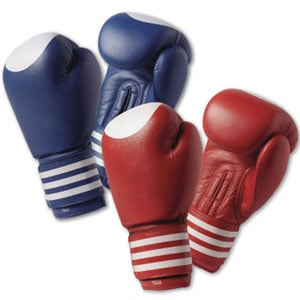 easy navigating through the vast realm of information floating around incyberspaceto find the best products. Thousands of Canadians search for online mortgage calculators in an effort to make sense of their mortgage payments. That's why Ratehub.ca is going to pair-off Canada's bank mortgage calculators in battle rounds, tournament-style, in the hopes of finding Canada's ultimate mortgage calculator.
The winner will then face its final challenger, Ratehub.ca's very own mortgage payment calculator.        
Today's contenders
Scotiabank is Canada's most international bank and serves 18.6 million customers in more than 50 countries around the world. Its team colours are red and white, true Canadian style.
The Bank of Montreal (BMO) services 11 million commercial, personal, institutional and corporate customers internationally. Its team colours are blue and white, showing partiality to its home province of Quebec.
Let the battle begin!
The Figures:
Mortgage Amount:  $500,000
Mortgage type:  Fixed 3.95%
Amortization:  25 years
The Criteria:
| | | |
| --- | --- | --- |
| Appearance | Scotiabank Mortgage Calculator | BMO Mortgage Calculator |
| Colour and graphics | √ | √ |
| Easy-to-read | √ | √ |
| Descriptive | √ | √ |
| Terminology | x | x |
Summary
Log on to the BMO home page and the header "Tools and Calculators" is easily visible. With 2 easy clicks, we're at the mortgage payment calculator.
With Scotiabank, several futile minutes were spent navigating the site in search of the calculator. In a final attempt to locate the elusive calculator, we used the search bar at the top and typed in "mortgage payment calculator". Shameful, but necessary.
Some interesting points:
Scotiabank offers the option of factoring in regular lump sum payments.
Scotiabank allows you to choose from current mortgage rates.
Scotiabank clearly highlights what your monthly mortgage payment is.
BMO calculates your interest cost for the term and interest cost at amortization.
BMO sends back an error message if you type in a mortgage amount with a comma. (Oops!)
Both calculators offer a print option and a save option.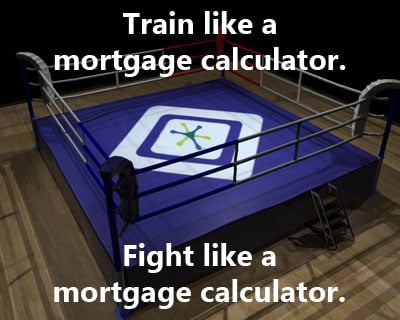 Overall
The BMO mortgage calculator was extremely easy to identify on the main home page. On the other hand, it was quite frustrating trying to locate the Scotiabank calculator and, as of the moment, the easiest way to get to it is by doing a website search. But once found, it was the additional features of being able to choose from current mortgage rates and factor in lump sum payments that push the Scotiabank mortgage calculator ahead of BMO's.  BMO fought back bravely with its calculated interest costs but it just wasn't enough.
It was definitely a close battle this time.
This battle round goes to the "Scotiabank" mortgage calculator!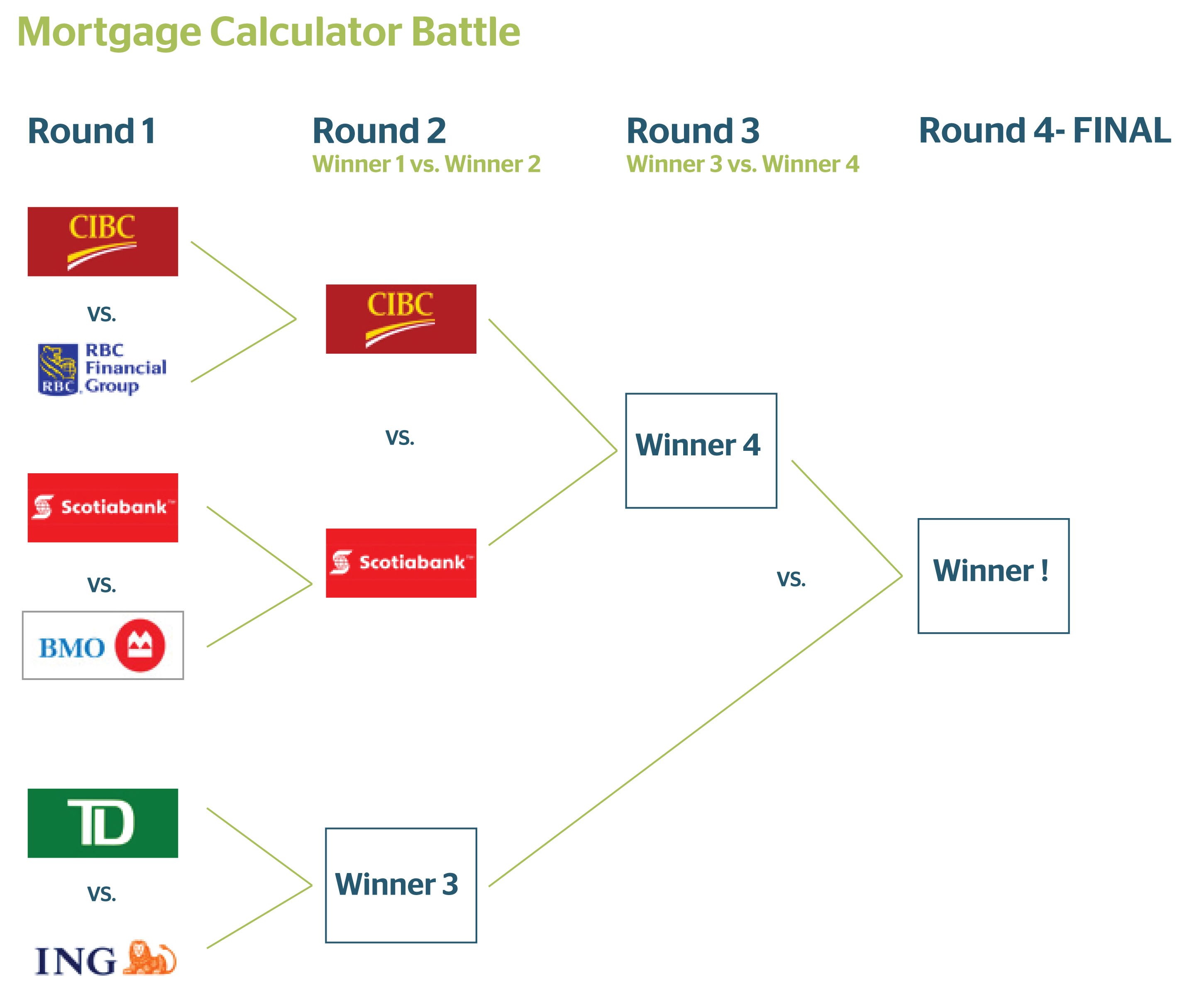 The best Scotiabank mortgage rates and BMO mortgage rates can be found here at Ratehub.ca.