Mortgage Calculator Battle: CIBC vs RBC JUNE 21, 2011
The internet is the best resource in the world for locating what you need, but due to its vast nature, narrowing the best of something isn't always easy.  Every day, thousands of Canadians search for mortgage calculators.  Some are pleased with what they find and others are disappointed.  Every major bank in Canada offers their own version of a mortgage calculator.  Here at Ratehub.ca, we'll take a look at each one in a head-to-head battle, tournament style – culminating in a superfight against our very own mortgage payment calculator. 
The Canadian Imperial Bank of Commerce (CIBC) is the fifth largest bank by deposits, serving over eleven million people worldwide.  They are number two in mortgage market share at 13.7% for Q2 in 2011. [1]
The Royal Bank of Canada (RBC) is the largest financial institution in the country.  A quarter of their residential mortgage portfolio is insured mortgages.
Let's compare both payment mortgage calculators and determine a winner…
The Figures:
Mortgage Amount:  $400,000
Mortgage type:  Fixed 3.79%
Amortization:  25 years
The Criteria:
| | | |
| --- | --- | --- |
| APPEARANCE | CIBC Mortgage Calculator | RBC Mortgage Calculator |
| Colour and graphics |  √ | √ |
| Easy-to-read | √ | √ |
| Descriptive | √ | √ |
| Terminology | x |  x |
The Royal Bank mortgage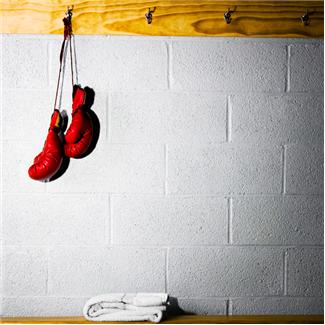 calculator is like that annoying Eiffel 65 dance song, "Blue".  We have nothing against the colour blue, but it becomes overbearing.  Everything on the calculator page is blue, from their fonts, to the graphs, and even the highlights.  The site is quite functional, but not that pleasing to the eye.  It also took a bit of manoeuvring to locate the actual RBC mortgage calculator.
However, navigating to the CIBC mortgage calculator from their home page was very easy and straightforward.  It only took three clicks to arrive to, and once there, in-putting the required data was intuitive.  The numbers were very easy to read and their chart was very pleasant.  Also, the most important figure was clearly marked "your monthly mortgage payment is: ___".
Some interesting differences:
CIBC calculator rounded to the nearest dollar, where the RBC calculator rounded to the nearest cent
Both offer a print page icon either at the top or bottom of the page
The RBC calculator opens a new window
Overall
Both calculators were virtually identical in terms of functionality, but it was presentation that made the difference.  We found the RBC calculator page lacklustre as opposed to the CIBC mortgage payment calculator which was much more pleasing to the eye.
This battle round goes to the "CIBC" mortgage calculator!
Recap: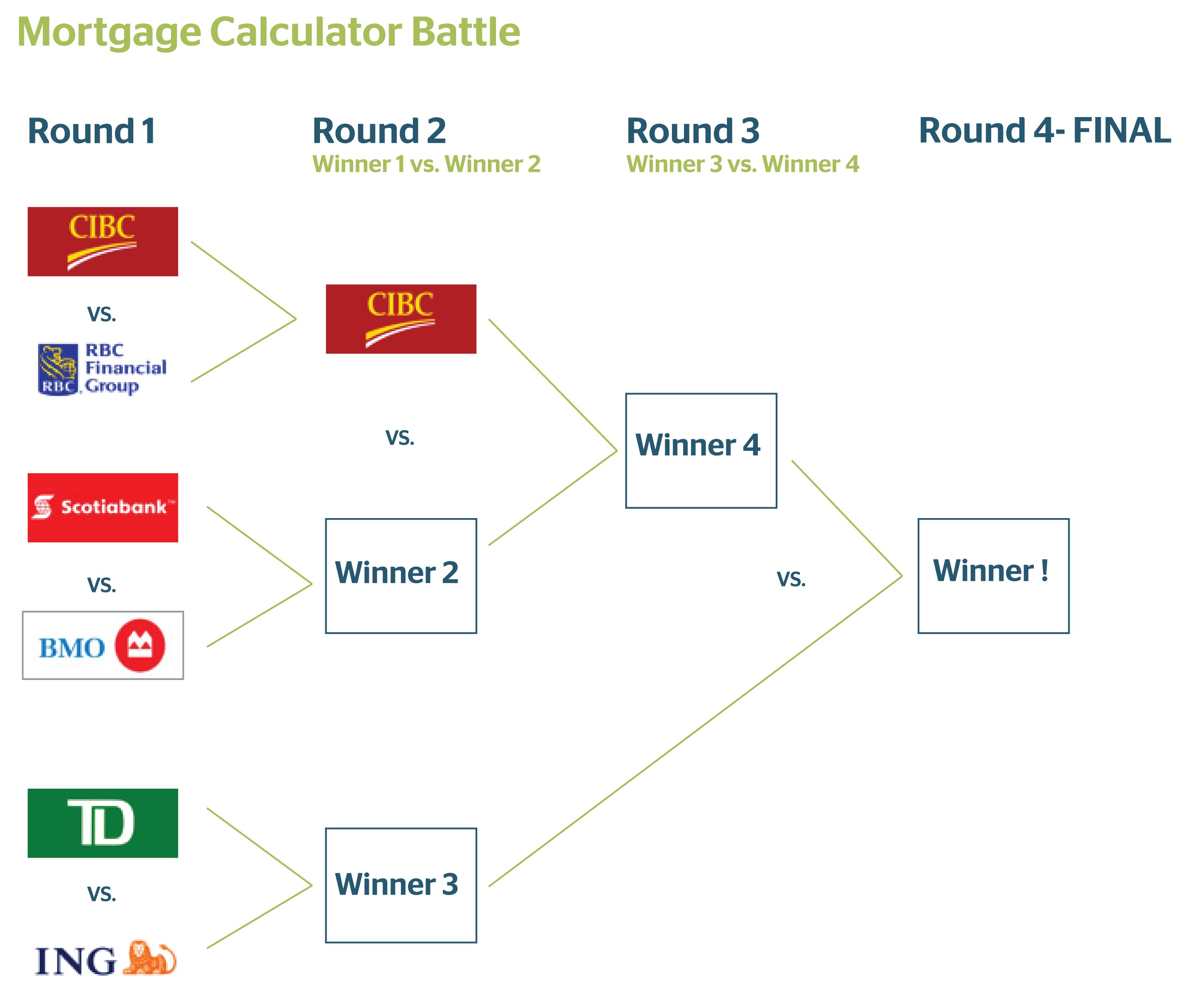 Whether you're looking for CIBC mortgage rates or RBC mortgage rates, you can find all the best bank interest rates here at Ratehub.ca.
[1] https://www.cibc.com/ca/pdf/investor/q211presentation.pdf