We love two things here at Ratehub.ca: The lowest mortgage rates in Canada and the hard-working mortgage brokers in Canada who supply them. We are also web space aficionados and love seeing how businesses operate and structure their webpages. In this mini-series, we'll be comparing the functionality and effectiveness of some of Canada's top mortgage brokerages.
True North Mortgage has been functioning since 1999. Although they are headquartered in Alberta, they are available across Canada with two retail locations in Calgary and Toronto.
The Mortgage Centre was Canada's first national mortgage broker organization in 1989.
SCREENSHOTS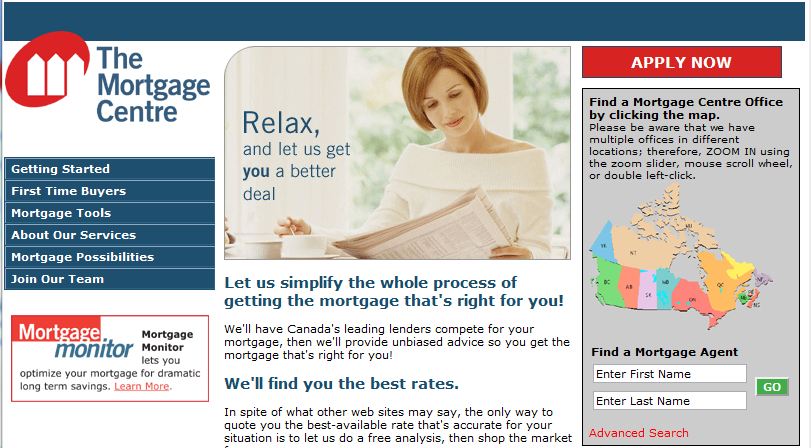 OVERVIEW
The first thing we noticed with the Mortgage Centre website is that it is very clean. To get started, you need to enter where you are from so they can locate the nearest Mortgage Centre to you. The only issue with their webpage is the lack of availability with regards to their mortgage rates. To obtain those, you would need to sign up for their newsletter.
True north displays all of their mortgage rates as well as how much that rate has changed! The website is fairly busy, regardless of what page you're on.
MORTGAGE RATES
Let's take a look at how their mortgage rates compare:
Rates taken November 08, 2011
CONCLUSION
These two sites are polar opposites in their architecture and presentation. The Mortgage Centre homepage does not have a lot of clutter and keeps things simple whereas True North Mortgage keeps lots of information and links on the page at all times. We like both webpages very much, but if we had to choose a winner – it would be True North Mortgage.