Mortgage Rate Wars: Part III?
BMO re-introduced the 2.99 per cent 5-year fixed mortgage rate over the weekend. This mortgage product was the centre of controversy, earlier in the year, as the ultra-low 2.99 per cent interest rate spurred two separate mortgage interest rate wars. However, BMO's latest offering ran for two short days, from October 13th to October 14th, perhaps to avoid further scrutiny from Jim Flaherty. Following the second round of the mortgage rate wars in March, Canada's Finance Minister paid a visit to each bank's CEO to discuss their institutions' lending practices.
"You should be cautious about your lending practices, because this is the type of practice that led to a mortgage crisis in the United States several years ago," Flaherty said, recounting what he told the CEOs. "My expectation is that you will not compete to the bottom on interest rates, which is the direction [the U.S. was] going." 1
Immediately following Flaherty's talk in April, discounted 5-year fixed rates shot up to 3.25 per cent from 2.99 per cent. However, only two months later, 5-year fixed rates began descending towards sub-three per cent interest rates again. Today, the lowest 5-year fixed rate available is 2.94 per cent.
It is not likely that BMO, or any other bank, will engage in a third mortgage rate war. The consequences of doing so will draw further negative attention from the Canadian government.

Canada Mortgage Rates: Where are they this week?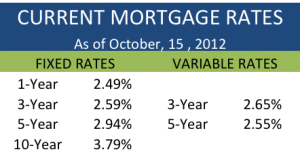 A history of weekly 5-year fixed mortgage rates and 5-year variable mortgage rates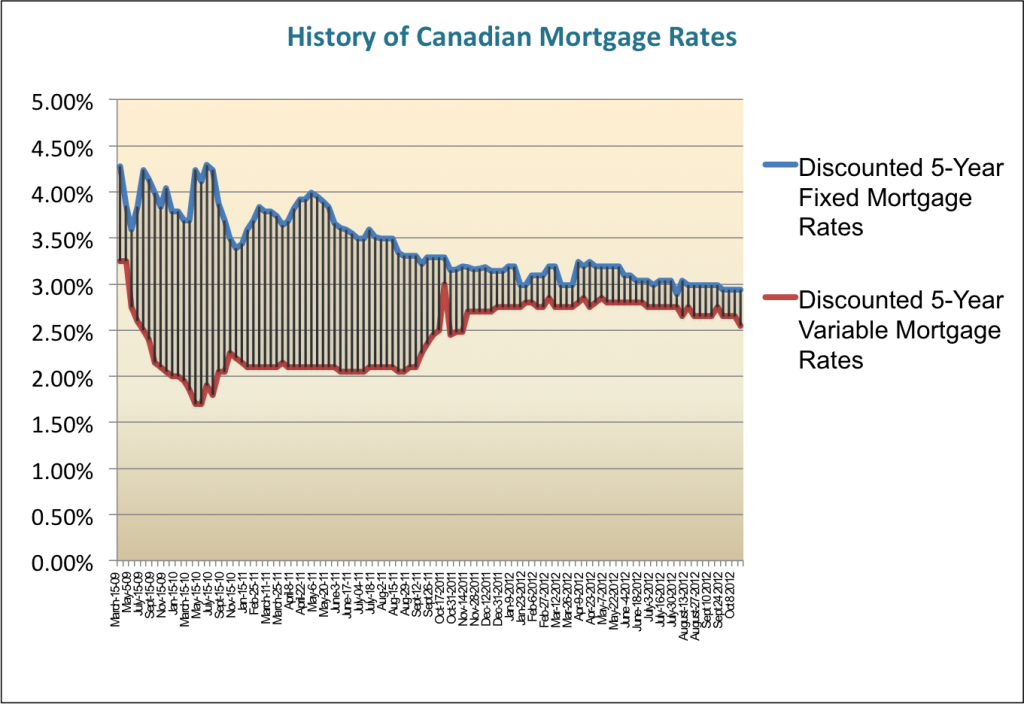 Canadian Mortgage Rates in 2012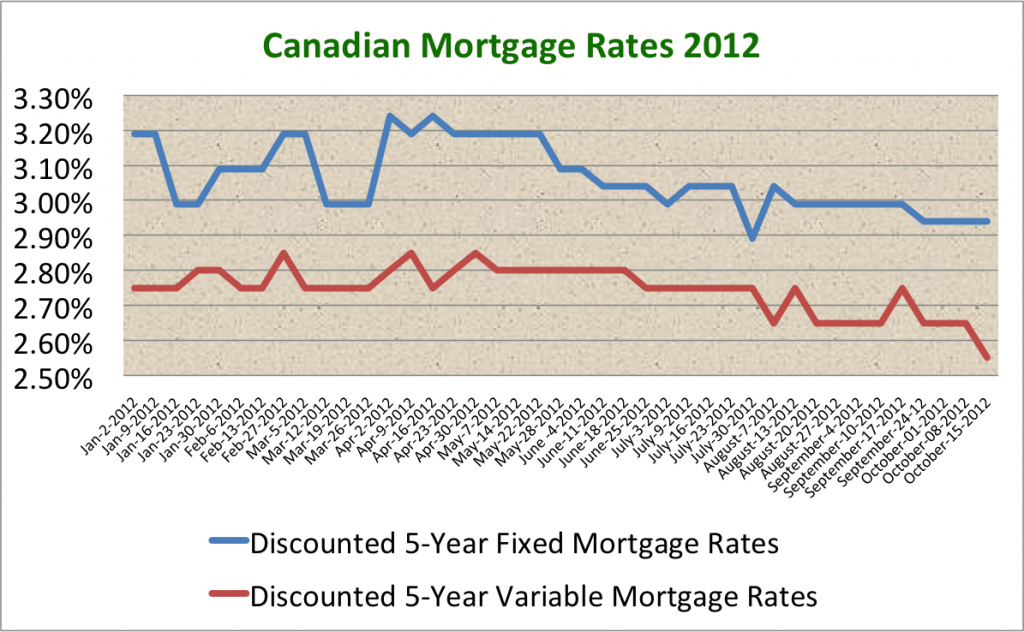 The average discounted mortgage rate in Canada for 2012:
Note:  This is simply a small sample size and does not represent the entire market. It does, however, offer some useful insight.