How to sell your home fast
Do you need to sell a home fast? Finding a buyer and completing a sale can take a long time. The length of time to sell a home is based on various factors. Your location, market trends, the unique attributes of the property, and the buyer's financial situation can all affect the speed of the sale. Understanding your options and learning how to navigate these steps may help you sell your home faster. 
Timeline to Sell a Home
The time it takes to sell a home depends on every step of the purchasing process. Understanding how to approach each step and what details can affect the sale can help you speed up the transaction. There are three crucial steps to selling a home that can cause delays in a sale: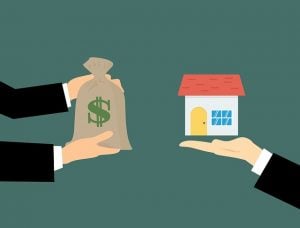 Step 1: Determining the Value
The first step to selling a home is determining the cost. Real estate values differ between counties, so it is important to compare your home and its features to other properties in your area. However, this process can take a long time if you are unsure of local market values. Therefore, it may be beneficial to ask an expert to evaluate your home and provide you with a quick, competitive estimate. 
Step 2: Making Necessary Repairs
Once the property has been evaluated, you may be required to make certain repairs. This work could be structural or cosmetic. Either way, repairs take time and cost money. Focus on the jobs that are essential for maintaining the value of the property or staying compliant with city laws. If you need to sell your home fast and move out without completing repairs, you may want to consider selling to a company like Properly, which purchases homes directly and completes any necessary repairs after you have moved. 
Step 2: Showing the Property
Once the price has been determined, you can start showing your property to potential buyers. The time it takes for you to find a buyer relies on the availability of suitable candidates in your area. Therefore, the potential for delays during this step is high. Not only do you need to find a buyer quickly, but you want to secure one who can complete the purchase without any complications. Homeowners looking to move fast may want to consider selling to full-service companies that have the buying power to purchase properties quickly.
Step: 3 Filing Your Paperwork
After you have accepted an offer and secured a buyer, you must prepare any necessary legal documents, such as deeds, surveys, property tax receipts, renovation contracts, and transferable warranties. To avoid delays, assemble all of your documents in one place and make sure they are up-to-date at all times. 
Location, Location, Location
If the property is located in a desirable area, you may have multiple buyers interested in purchasing it. With a wider pool of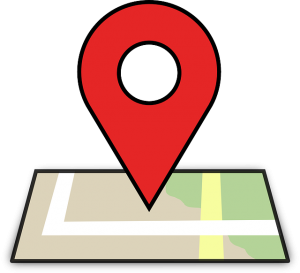 buyers to choose from, you can increase the chances of selling the property quickly. However, desirable locations are often subjective. While one consumer may place value on the property's proximity to good schools, another buyer may consider the distance to local bars as a better selling point. Highlighting the features of your location can help you sell your home quickly by attracting the right buyers. 
Market Trends
To sell a home quickly, owners must be aware of trends within Canada's real estate market. Finding buyers to purchase properties may take longer than expected.
Data from the Canadian Real Estate Association reveals that Windsor recorded the fastest sales in the country, typically taking just 12 days to transfer ownership. However, homes in Saguenay, Quebec take an average of 134 days to sell. This dramatic difference demonstrates the power of location and the correlation between available buyers and faster sales.
See below for the average sale times of three major Canadian cities:
Montreal: 74 Days

Vancouver: 56 Days

Toronto: 23 Days 
Thinking of moving and need to sell your home fast? Request a free offer on your home in just a few clicks at Properly.ca.