Purchase power parity (PPP) is a theory of economics that determines the value of goods in different countries – measured against the exchange rate. The modern derivative of this theorem is called the Big Mac Index (PPP) and it is quite ingenious. This index measures the price of the famous McDonalds hamburger in different countries and factors in the exchange rate to determine if a particular currency is under or over-valued. They use Big Mac sandwiches because it is product that remains relatively consistent across different countries.1
If you've been following along with us during our little economics experiment, you are already aware of our RH Index, which we use to measure Canadian housing markets to determine its value. We've substituted Big Mac burgers for "Big Mac" homes. Our hamburger home is defined as a two-story, detached, three-bedroom, two-bathroom property.2
Our experiment takes us to the province of Saskatchewan, where we will measure the housing situation in Saskatoon. Have a look at what we've found:
MLS®: 405601, $334,900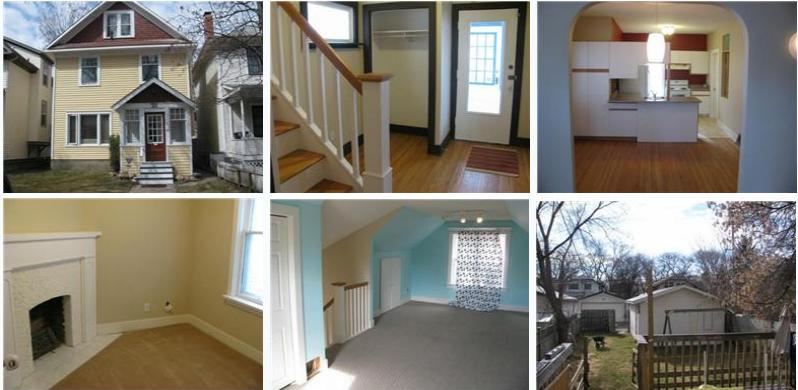 Notes
This property is very central, located close to Saskatoon City Hospital, Midtown Plaza Mall, and Kinsmen Park.
Calculations
By examining Saskatoon mortgage rates, we can determine the affordability of this home. The best rate available is 3.31% which denotes monthly mortgage payments of $1,311. Using the Ratehub.ca Land Transfer Tax Calculator reveals $1,005 in title transfer closing costs.*
*5-year fixed rate over a 25-year amortization with 20% down payment as of August 21
RH Index
According to CMHC, Saskatoon experienced a 27-year high in housing starts in 2010, up a whopping 67% from 2009. However, we will start to see a decrease over this year and next, although levels will still remain above 2009 heights. The forecasted MLS residential sales price is expected to increase only modestly, 1.3% this year followed by 1.7% next year.3
Our RH Index will measure the value of the Saskatoon housing market by taking a sample "Big Mac" home and comparing it against the standard Big Mac home.
The implied purchasing power parity is $1.16 to $1.
We divided $390,163 (the average Big Mac home price) by $334,900 (the Saskatoon Big Mac home price).
This indicates that the Saskatoon housing market is just above par, which means your "house dollar" goes a little bit further in the home of the Saskatonians.
To purchase a home in the prairie province, get in contact with a Saskatoon mortgage broker to help you with your financing.
Sources
1 Big Mac Index: http://www.economist.com/node/8649005?story_id=E1_RGQJDDV
2 Standard Canadian 2-storey home: http://www.muchmormagazine.com/2011/07/canada%E2%80%99s-residential-real-estate-market-sees-sizeable-year-over-year-price-increases/
3 CMHC: https://www03.cmhc-schl.gc.ca/catalog/productDetail.cfm?cat=107&itm=7&lang=en&fr=1313954557390