This week, a friend of Ratehub.ca, who will remain nameless, shares his unique first-time home buying experience with us. We are keeping his identity hush-hush due to the high value nature of his property and the fact he shares this property with other tenants.
Our home buyer purchased a single family home in Toronto's Annex neighbourhood with the intention to convert the dwelling in to three units: one unit to be occupied by him and the other two by renters.
If you are looking to rent a room in a house or to be a live-in or first-time landlord, read on to get some amazing pointers from someone who's recently gone through the motions.
Meet our home buyer
Age: Early 30s
Occupation: Self-employed
Marital status: Single
Kids: No
Home value: Paid $900,000 but worth $1.2-$1.3M after renovations and appreciation
Mortgage value: $855,000
The home buying process                                                                      
What made you decide to enter the housing market? What were you looking for?
I had a somewhat unique requirement in that I was looking not only for a place that would hold multiple units, but something I could convert myself. I enjoy working with my hands and the renovation aspect. So, I was seeking an investment property with a time investment too.
Did you have a checklist? Did you distinguish between needs and wants? Any 'odd' requirements?
I looked for something that would be easily divisible into units. In the basement there was already a 'granny suite', so I did most of the converting on the main floor and upper unit.
Tell us about finding 'the one.' Did you have to compromise?
I got lucky because it was a buyers' market at the time. I only needed to look at four properties, and this one had been on the market for six months.
Did you stay within budget?
I knew going in to the purchase that I was looking for more than what I could afford to support on my own, and had a budget in mind allowing for that premium. In a buyer's market, I was able to secure my property at a fair price.
Landlord and Tenancy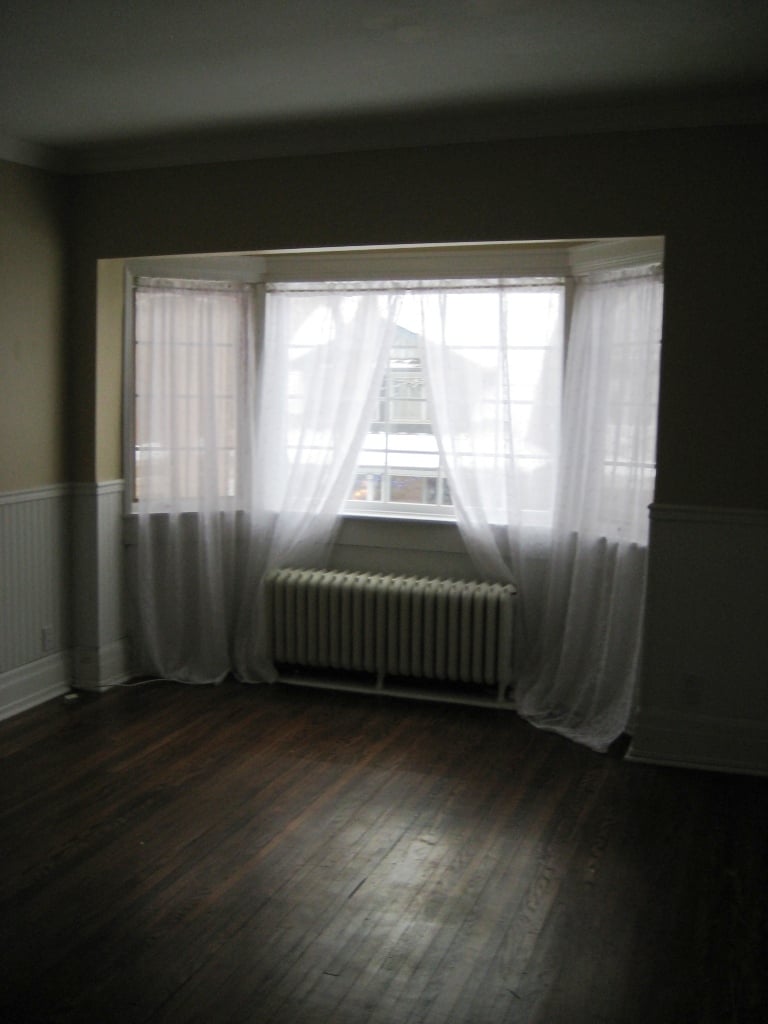 Tell us about both the positives and negatives of landlord and tenancy.
On the positive side, it worked out well financially for me. My tenants obviously help pay off my mortgage. If I charged myself fair market rent for my own unit, I would more than cover my mortgage. My tenants are also a pleasant surprise. When I renovated the place, I knew I wanted to attract middle-aged young professionals, so I built and marketed the units as upscale rentals.
Of course, there were drawbacks to consider as well. You don't quite realise how much work it is being a landlord, so it's a good idea doing it on the small scale like this first. It's basically like running a second business. There is the administration side and you also must respond to tenancy issues as they come up. Luckily, when there are maintenance issues, I enjoy handling the handiwork myself and only need to call in professionals for bigger projects.
My advice to first-time landlords is to manage your expectations and prepare for what will be required of you in terms of administration and customer service.
The hard part: financing 
Did you find the process of financing your home overwhelming? How did you learn?
Well, Ratehub.ca wasn't around then, so I had to make due. I found a good mortgage broker and did my research. With such a large purchase, I had some bargaining power.
How did you source your down payment?
I used a combination of savings and the RRSP Home Buyers' Plan.
What mortgage product did you decide on? Did you go fixed or variable?
I am highly leveraged so it made more sense to go with a fixed mortgage rate and avoid the volatility of a variable. I have fixed income with my tenants, and I wanted a fixed cost.
Notes & Advice
Fill in the blank. 'I would rather ___________ than go through home financing again.'
What? I enjoyed home financing, especially the negotiating aspect.
[Well, that's a Ratehub.ca first.]
Anything else you'd like to share?
Don't buy a 'fixer-upper' if you aren't prepared to fix it up!