---
What is a cash back mortgage?  This is a type of mortgage where the borrower receives cash back at the time of closing their mortgage.  This rebate usually varies amongst lenders from 1% to 5%. The cost of obtaining a cash back mortgage is reflected in its higher interest rate (to make up the difference the lender is fronting to the borrower). 
What are the advantages? 
The immediate availability of cash maybe useful for those who need extra funds to renovate, decorate, or furnish their home.  The cash back can also be used to pay for something such as a wedding or as an investment contribution.  Cash back mortgages are most appealing to first-time home buyers seeking to recover closing costs or for borrowers who are transferring their mortgage and are using the cash to pay off the penalties.
What are the disadvantages?
Cash back mortgages have higher interest rates which translate to more interest paid over the life of the term.  In most cases, the cash advance is not enough to make up the difference in the extra interest payments.
REVIEW
Today, we'll take a closer look at two types of cash back mortgages made available by CIBC.
CIBC Cash Back Mortgages

Cash Back %

  Term


Cash Back Amount 1

Pre-payment

Privileges

Penalty 2

Closed Fixed-rate 3

2%

3 or 4 years

$2 ,000

Lump Sum: 10%

Monthly: 100%

Repayment of full cash back amount

5%

5 years

$5,000

7%

7 or 10 years

$7,000

*AeroMortgage

1.5%

3 or 4 years

$1,500

Lump Sum: 15%

Monthly: 100%

Repayment of full cash back amount

The client does not have to return the Aeroplan points received, but does stop earning points going forward

2.5%

5 years

$2,500

3.5%
7 years
$3,500
4.5%
10 years
$4,500
*The CIBC AeroMortgage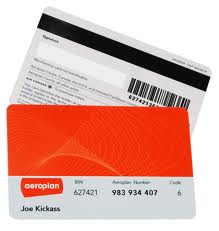 With the CIBC Aeroplan mortgage, the borrower earns 1 Aeroplan mile™ for every dollar of mortgage interest paid, and they have a choice of either the cash back options listed above OR a one time bonus of 15,000 Aeroplan miles.  The minimum mortgage amount is $10,000. You can read an in-depth review of the CIBC AeroMortgage on our blog.
Special CIBC cash back mortgage offers
There are two cash back products that make CIBC mortgage options competitive:
1) CIBC Variable Flex Mortgage with 2% Cash Back

This is a variable rate mortgage is currently available at 2.50% (Prime -0.50%) on a 5-year term. This is a unique offering since variable rate mortgages with cash back are extremely rare.  The product also allows the client to port and increase in the event of a move.  For mortgages over $400,000, the cash back percentage increases to 3%.  The 3% cash back offer is so attractive that it is effectively as low as some of the best current regular 5-year variable mortgage rates.
2) CIBC Mortgage Switch Offer with 2% Cash Back

This offer is on a 5-year term at the low rate of 3.99%, with 2% cash back. This can be used to offset the penalties imposed by other lenders that are incurred from switching mortgages to CIBC.  Typical 5-year fixed cash back mortgage rates fall upwards of five percent making this an enticing offer since it is almost a full percent below other financial institutions' posted cash back rates!
Both offers have a $75,000 minimum mortgage amount with no ceiling.  To qualify, the mortgage offer must be closed within 30 days.
Summary
All-in-all, CIBC cash back mortgages are pretty attractive.  With the AeroMortgage, customers get to choose between receiving cash, Aeroplan miles, or both.  In addition, their 7% cash back offer is among the highest of its competitors.  They continue to keep pressure on the competition with their aptly titled, "CIBC Mortgage Switch offer", which presents a rate lower than the current posted 5-year fixed CIBC mortgage rate of 4.04%.  Furthermore, CIBC is the only major lender offering a competitve variable rate mortgage with cash back.
1 Based on a $100,000 mortgage
2 In addition to the standard CIBC penalty of whichever is the greater between three months interest versus the interest rate differential.
3 Conditions:  $75,000 min mortgage
---