Christmas insurance – tips for a safe and happy holiday
Having comprehensive home insurance is not only a smart decision – it also helps to ease the stresses of the holiday season knowing you're protected for whatever may come.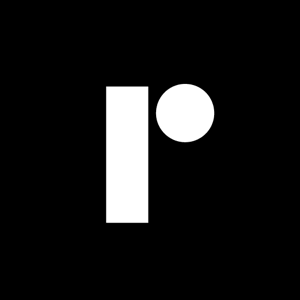 Samantha Kohn, Freelance Blogger
Home insurance is important any time of year. Think of it like a safety net for your house, offering financial protection from unexpected events like a robbery or big storm. Essentially, home insurance is a smart way to protect your home and keep you financially secure through the twists and turns life might throw at you.
In the movie "Home Alone", the McCallisters were fortunate to have a precocious eight-year-old protect their home from the sinister duo Harry and Marv. If you and your family decide to spend the holidays in Paris like the McCallisters, you don't need a special type of Christmas insurance, instead you only need a comprehensive home insurance policy. This will protect you from theft or damage caused by the likes of the Wet Bandits. 
But what about situations like Christmas-related injuries or fires? Would the expenses related to these be covered by your home insurance? Let's find out. 
Here is some information about the most common types of Christmas mishaps, how home insurance works over the holidays, and tips to protect you, your family, your home and your belongings during this festive time.
Personal injuries: What is the number one holiday injury?
The Consumer Product Safety Commission (CPSC) tracks emergency room visits to over 100 hospitals in the United States, and reports that there are hundreds of injuries each year related to Christmas. 
While there are many stories of injuries involving chainsaws and Christmas trees, sprained ankles while dancing to make holiday cheer, and burns that occur while preparing holiday feasts, most holiday injuries are related to Christmas decorations. In fact, decoration-related injuries (like falling while putting up Christmas lights) made up almost 30% of the holiday injuries reported by the CPSC. 
Luckily, most home insurance policies have a liability portion that will cover medical expenses that may be incurred if someone is injured at your home, whether that's by decoration failure, or simply slipping on an icy step. 
However, it's important to remember your level of risk can change over time, so be sure to review your coverage annually to reassess how much liability coverage you need. 
Also read: How much home insurance coverage do I need?
Why are there so many fires around Christmas?
Kevin McMullan, President of the Canadian Association of Fire Chiefs, estimates there are about 200 fires involving Christmas trees and lighting in Canada each year. 
These fires are usually caused by placing electrical distribution, lighting equipment, or heat sources like candles too close to the tree. 
While real trees are more likely to catch fire than artificial trees, neither option is fire-proof, so there's always some degree of risk when bringing a Christmas tree into your home. 
If you do have a fire, your home insurance will likely cover the damages, but here are some tips to help you avoid that situation. 

Christmas tree safety
If you decide to go with a real tree, water it often to avoid brittle, dried-out branches that are easy to ignite. 

If you choose an artificial tree, don't keep it for too long. The flame-resistant treatments used on artificial trees wear off over time. 

Make sure your tree is Installed correctly so kids or pets (cats) don't topple it over.

Don't hide wires under area rugs or run them across the room – it creates a tripping hazard. Position the tree near an outlet and don't overdo it on the lights. Give the lights enough slack to handle the odd tug.

Keep the tree away from anything that produces heat (fireplace, candles, and furnace vents). 

Try to use LED or low energy safety-certified lights. If the cords are frayed in any way, replace them.

Don't leave the lights on overnight or while you're away. Ideally, put your tree lights on a timer.

Once the season is over, put your tree out on the curb. A dry tree is a fire risk.

Keep a fire extinguisher handy and ensure everyone knows where it is and how to use it.
If my house is robbed or damaged, are my Christmas gifts covered by holiday home insurance?
A lot of people travel over the Christmas season, meaning their homes are empty and vulnerable to robbery or damage. This leaves many wondering whether holiday gifts for friends and family left in their home are covered by home insurance in the event of a robbery or natural disaster.
Christmas presents are protected under the contents portion of your home insurance policy, but there are stipulations and limitations. Keep your receipts as proof of purchase to make the claims process smoother if you are robbed.
If the gift is something expensive, like art or valuable jewellery, consider a jewellery endorsement. Special endorsements for valuable items allow you to add extra protection for a small increase in premium. Understand there are specific limitations on things like golf equipment, business equipment (computers), wine, and bicycles. Talk to your home insurance company if you have concerns about any special gift this Christmas. 
How to protect yourself this holiday season
The best way to protect your belongings from a robbery is to avoid being robbed in the first place. Here are some tips for keeping your home safe over Christmas:

Theft deterrents
If you're away, ask a neighbour to collect any mail or newspapers. If it piles up, it's a sign you're not home.

Ask a neighbour to park their car in your driveway if you have one.

Hire a service or ask a friend or neighbour to shovel the sidewalk.

Install a monitored alarm system and make it known that you have one.

We all want the Christmas tree in the window, but keep presents out of sight to avoid tempting the Grinch.

Put your lights on timers so it always looks like someone is home. Install motion detector lights to deter a burglar from attempting to enter.

Don't let the world know you're going away by posting it on social media. 

Break down electronic boxes before putting them out for recycling. When there's an empty television box outside, there's a new TV inside.

Reduce the risk of water-related damage
If you'll be away for an extended period, be sure to have someone check on your house every few days. Many home insurance providers won't cover damage or losses if a home is left unattended for

four consecutive days or more

. 

Keep yourself and your guests safe
Make sure no one drinks and drives –

if you're throwing a house party, you're liable for people to get home safely

. A little spat between friends is more comfortable to resolve than a DUI or a collision that in the best case only results in an increase to your

car insurance

fees.

If you're driving, don't drink. If you're drinking, plan your ride home in advance.

Hosting a party at home? Be sure to shovel and salt. If someone slips and injures themselves, it'll fall to your house insurance.
Are you looking for the best home insurance rate?
In less than 5 minutes, you can compare multiple home insurance quotes from Canada's top providers for free. Comparing rates online could save you hundreds of dollars.
Are there other types of holiday insurance I should consider?
Yes. If you're going away over the holiday season, travel insurance can save you a lot of stress and headaches. 
A lot of risks can be mitigated by using the best travel credit cards. A premium card covers you for things like lost baggage, flight delays, flight interruptions and trip cancellation insurance. You can buy your own travel medical insurance, though we recommend first determining if your card offers medical care abroad and what the limitations are. It's best to know all the facts so you can make a smart and savvy decision.
A few other travel considerations for you to ponder. Typically your trip coverage is limited to the days you'll be away, so read the fine print. Oh, and if you're a senior or have an existing medical condition, we recommend buying a separate senior travel insurance policy, as your credit card likely won't cover those circumstances. You don't want to be in a dire medical situation in a foreign country without it.
The bottom line
Christmas is a time to celebrate with friends and family, and nothing spoils holiday cheer quite like a fire or robbery in your home. Use these Christmas tips to prevent an unfortunate event from happening, and if it does, you'll now know how to best react. Remember, Kevin spent a long time preparing for the wet bandits (and the sticky bandits). If an 8-year-old can do it, you can too.

Also read