A couple of weeks ago, Ratehub.ca held a Small Business Book Giveaway contest where we gave away wonderful business books to our friends on Twitter and Facebook. And all that was required for entry was a business book suggestion.
Below, you will find the list of books that were suggested to us. Hopefully, this list will encourage you to put down that electronic device and dig into a good book (Unless of course you're using an e-reader or a tablet).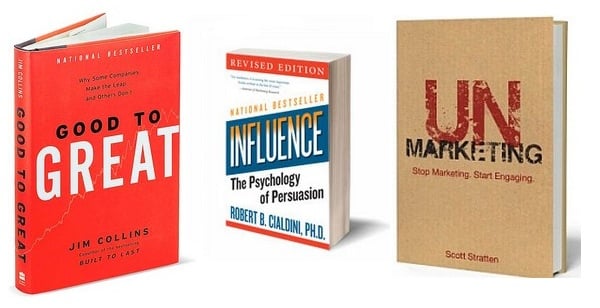 Don Campbell, author of "Real Estate Investing in Canada", which is the all-time best selling real estate book in Canada gave us a few choice selections:
The Life and Times of a Rolling Stone: Keith Richards' autobiography
The Myth of Multitasking – Dave Crenshaw
The EQ Edge – Steven Stein
Click here for a glimpse of the Secrets of the Canadian Real Estate Cycle according to Don Campbell as he reveals in his book.