Ask the Expert: What does the Scotiabank purchase of ING Direct mean?
Scotiabank reached an agreement to purchase ING Bank of Canada last week for $3.1 billion. The parent company ING Group, based out of the Netherlands, was forced to sell its Canadian banking division to repay bailout debts received from the Dutch government.
Established in 1997, ING focused on attracting clients via no-banking fees and high-interest savings accounts. Early reports suggest the ING Direct brand will operate independently for 18 months until Scotiabank renames the operations. [1]
ING is Canada's eighth-largest bank with a customer base of 1.8 million clients.
Currently, Scotiabank has the fourth largest mortgage market share in the nation and the addition of ING Direct, which is sitting in eight-place, should propel Scotiabank into the third spot ahead of CIBC, but trailing RBC and TD Bank. [2]
Here to break down the situation is Chris Molder of sonofabroker.com, a professional Toronto mortgage broker with some of the most competitive mortgage rates in Toronto.
What was your initial thought when you heard Scotiabank would be purchasing ING Direct?
It is a little bitter sweet. There are very few companies that have deep enough pockets to pay the $3.125 Billion price tag. On the one side it is very positive for brokers because Scotia is a broker-friendly bank. On the flipside I'm not sure it is the best news for customers because now RBC, Scotia & TD own over 41.1% of the mortgage market. Homogenization of a market isn't good for customers in the long term. 
What does this mean for ING customers?
There are no immediate changes for existing ING customers. It's business as usual.  Do they automatically become Scotiabank clients? Both ING Direct Canada and Scotia have stressed that ING will operate as a wholey owned stand-alone company. That means that ING clients will remain ING clients.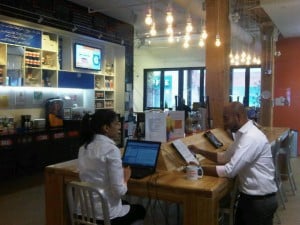 If I have a mortgage with ING, can I leave them before the acquisition is approved?
No. Your mortgage is a binding contract. Your mortgage will continue to be governed by the terms and conditions that you signed for. So if you have something against Scotia and want to leave you'll have to pay the standard penalty. 
What happens to my ING mortgage at maturity?
Right now it looks like you will have the option of renewing with ING. In recent memory Scotia took over struggling lender Maple Trust. At first Maple was to operate as a stand-alone but after 18 months they closed their doors and clients were offered Scotia mortgages. I don't think the same will happen with the ING brand, but one can never be too sure.
What does this mean for the mortgage market?
At this point it's hard to say. In general I'd say its negative for customers as there is one less competitor in the market. Over 15 years ING had a great brand built up and had great progressive products and customer service. It would be a shame if they lost their "charisma."
You can compare Scotiabank mortgage rates and ING mortgage rates using Ratehub.ca's comparison charts.
Sources:
[1]
Globe and Mail
[2]
Canadian Mortgage Trends