In the midst of another scorching hot real estate market in Toronto, we are also seeing some new pre-construction condos being launched this spring. If you're looking for a new condo with an occupancy date between 2017 and 2018, we at CondoNow.com want to make sure you see some of the coolest new buildings in Toronto. Take a look:
1. Alter Condos
Tridel presents Alter Condos – a stunning new building on the corner of Church and Carlton. Inside, amenities will include a yoga studio, spin studio, aqua space, sauna and movie theatre. And with a perfect walk score and perfect transit score, its location makes it desirable for both residents and investors. At $540/sqft., you can't beat the price for a condo in downtown Toronto. The expected occupancy date for Alter Condos is Fall 2017.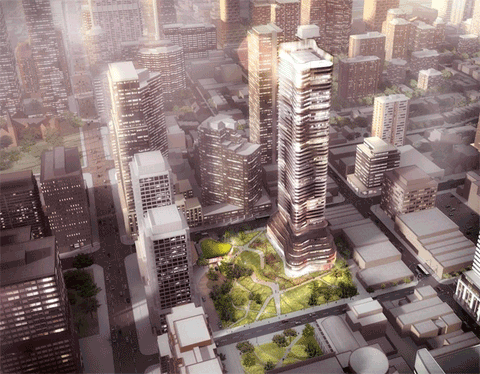 2. Wellesley on the Park
At Yonge and Wellesley, you'll soon find a fabulous new project by Lanterra Developments: Wellesley on the Park. What makes it so special? On top of the ultra-modern design of both the building and its units, the 2.1 acre plot will also include a beautiful park for residents to enjoy. Wellesley on the Park units are priced at $648/sqft. and come with an expected occupancy date of June 2018.
3. The Academy Condo
Let's step out of downtown Toronto for a minute and look at a brand new project in Scarborough. The Academy Condos is one of the hottest projects in Toronto because of its proximity to the U of T Scarborough. Investors are hungry for this one, so it will be a quick sell. With an expected occupancy date of Spring 2017, U of T students who live at The Academy Condos will soon be minutes away from campus.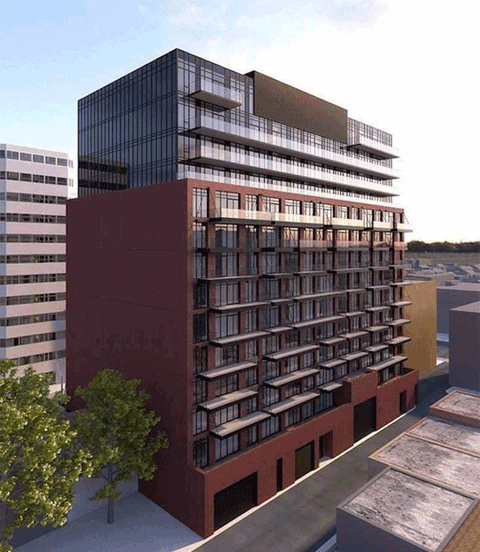 4. The Harlowe
Developer Brad Lamb delivers another gem with The Harlowe – a new condo building located at Richmond and Bathurst. With its warehouse-style design and luxurious units, The Harlowe will surely stand out in Toronto. Units are priced at $545/sqft., which is a steal in this neighbourhood. This 14-storey condo building has an expected occupancy date of October 2017, but units are on sale now.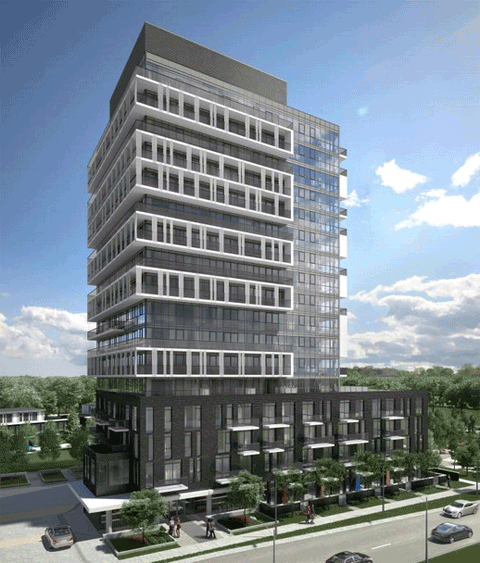 5. Soul Condos
Rounding out the list is North York's newest condo: Soul Condos. The design is something we have never seen before; FRAM building group was definitely thinking outside of the box with this one. Soul Condos is located just minutes from Fairview Mall and will be a hot project for both investors and first-time homebuyers who are looking for something modern and different. This 18-storey building has an expected completion date of Summer 2017.