4 Home Renovations Worth Tackling this Summer (and How to Pay for Them)
Flickr: richtpt
It may sound obvious at first – that the warm weather makes for a better climate to complete home renovations in – but different projects should be tackled in different seasons. For example, it's better to complete roof work after the last leaf has fallen in autumn. And large renovation projects, such as new bathrooms and even additions on homes, should be started in the spring.
There are four home renovations worth tackling in the summer – and if you haven't already started on them, here's how you can fund the projects.
1. Repave Your Driveway
If your driveway is in rough shape, there's no better time to have it dug up and repaved than in the summer. The process involves excavating and clearing the driveway of any debris, which means heavy machinery needs to be brought in – especially if there are any nearby trees to remove per the National Building Code of Canada. If this doesn't sound like a do-it-yourself kind of job, you're right – unless you or a friend have experience with this sort of thing. Once the area is cleared and graded, a base must be outlined for the pavement to be poured into. If you're pouring asphalt, summer is the best time of year for it to set. If you're opting for concrete instead, wait until the end of summer.
Average Cost: $800 – $1,500
How to Pay for It: Save for it and pay with cash! If the project ends up costing you more, you could also tap into your home equity line of credit (HELOC).
2. Paint the Exterior
While repaving your driveway by yourself isn't a great idea, one project you may be able to tackle is adding a shiny new coat of paint to the exterior of your home. You'll want to start by washing and scrubbing the surfaces, to remove any dirt or mildew that's built up. If your old paint is peeling or causing bubbles to pop up, you'll want to scrape and sand the surfaces down so everything is flat (just be sure it's not lead paint, or you'll need to take extra precautions here). Then patch up any holes, prime the surface, caulk and add a few coats! Painting the exterior of your home will definitely force you to break a sweat in the summer, but a good job should last 15 years and will make your home that much more appealing if you want to sell in the future.
Average Cost: $1,500 – $3,000
How to Pay for It: This job could be less expensive, but if anything comes up or you decide to hire contractors instead, you'll want to have a buffer in your budget. We'll always suggest you try to save the money upfront, but this is a project where you may need to access funds through your HELOC.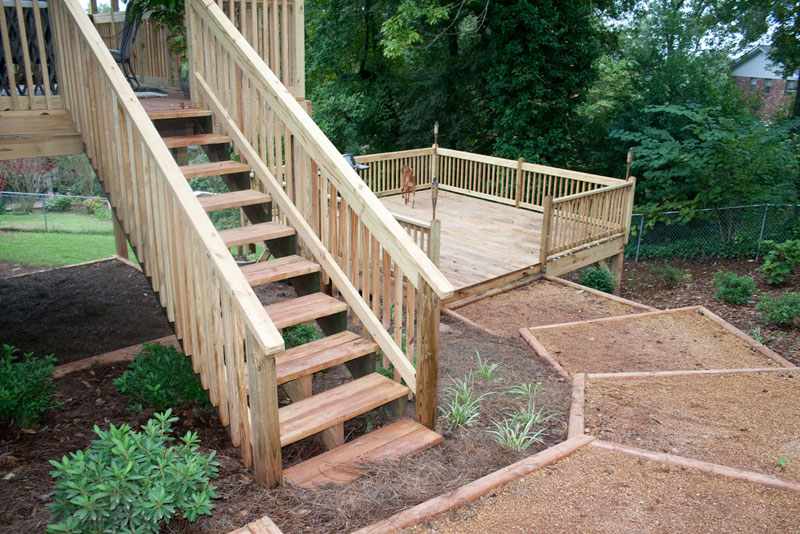 3. Build a New Deck
If your home doesn't have a deck but could, you're probably already daydreaming about making this project come to life. Unfortunately, depending on the size you want, it can be a serious undertaking – especially as it must be built to code. For that reason, it's not surprising many people hire contractors to build new decks or patios for their homes. Aside from contractor's fees, the materials you choose will determine the budget for this project. If you have a wood deck built, it may be done in the $5,000 range. However, if you opt for a composite deck (manufactured wood plastic and fiber into planks that require less maintenance), you'll be looking at closer to $15,000. Fortunately, decks are considered to be one of the best investments a homeowner can make, recouping 66-73% of their costs in resale value. So, if you think there's a chance you'll sell your home in the future, know that a deck may be one of its best selling features.
Average Cost: $5,000 – $15,000 (depending on materials used)
How to Pay for It: Since this project is on the costlier side, we know not everyone will be able to save and pay for it with cash. To pay for a new deck, consider using your HELOC or refinancing your mortgage to access some equity. Just remember that you may need to pay a real estate lawyer to oversee the transaction, so you'll need to include that in your budget for this project as well.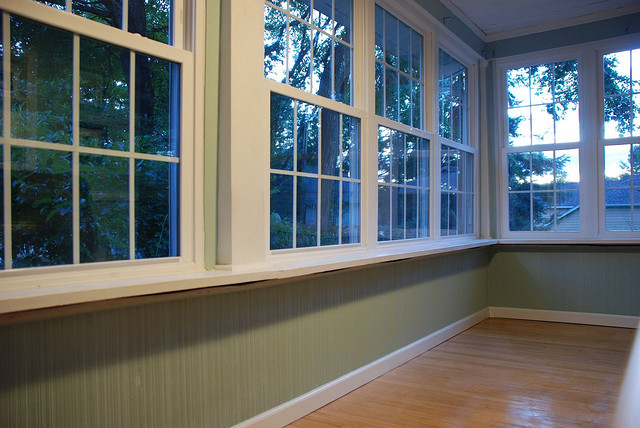 4. Replace Your Windows
Finally, the big one: replacing the old windows in your home with new ones. This project requires precision not only in measurements (to purchase and then frame the new windows) but in the ease it takes to remove and install the windows themselves. New windows range in price from $200 – $700 each, depending on their size and availability. It's not uncommon for old homes to need custom windows made, as their sizes may no longer be the standards used today. Once the new windows are ready, you then need to remove the old windows, repair any issues around the old framework and reframe it for the new windows – and it all has to be done to code, of course. Because of the delicate nature of this project, again, it's more likely that you'd pay contractors to do the work than attempt it yourself. But once the work is done, you'll be able to keep more heat in during the winter, which can save you thousands of dollars in energy costs over the lifetime of the new windows.
Average Cost: $5,000 – $15,000 (depending on the # and size of windows)
How to Pay for It: Again, since this is one of the more expensive renovations you could tackle in the summer, you'll likely need to tap into your HELOC or refinance your mortgage. When you go to refinance, just be sure you can afford the new monthly mortgage payment that your mortgage broker quotes, before you sign on the dotted line.
Before starting any home renovation project, it's important to do your homework, understand what type of work needs to go into the project and draw up a budget for it. The bonus of tackling home renovations in the summer is there are generally more contractors available, which may result in more less-expensive labour options. However, if you do decide to hire contractors, don't be scared to ask for references – and always have them write up/sign a contract!