TrueLine MasterCard®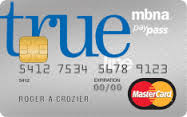 First year rewards (up to)
---
Annual fee
(1st yr waived)
The total net reward is the dollar amount all your rewards will add up to, minus any annual fee you may have to pay. For a detailed explanation on how we calculated this number, check out the Points Calculator tab.
Insurance
Benefits
---
Travel accident insurance
---
---
---
If you use your credit card to rent a car, you will likely have some amount of collision and damage insurance. Collision and damage insurance protects you, the cardholder, in the event that a rental car is damaged and/or in an accident, while it's in your possession. Read the fine print in your agreement, before you rent your next car.
Rental
Car rental collision / loss damage waiver
---
Zero liability
Extended warranty
Purchase assurance
Fees & interest
---
Eligibility
---
This is the total annual family income requirement to be eligible for this credit card. Only applicable if the applicant does not meet the annual income requirement themselves.
Household income:
$35K / Year
Be a permanent Canadian resident
Have reached the age of majority in the province in which you live (18 yrs in AB, MB, ON, PE, QC, SK. 19 yrs all others)