Mortgage Default Insurance
---
Mortgage default insurance, which is commonly referred to as CMHC insurance, is mandatory in Canada for down payments between 5% (the minimum in Canada) and 19.99%. Mortgage default insurance protects lenders, in the event a borrower ever stopped making payments and defaulted on their mortgage loan. To understand how it is calculated and paid for, watch the video below.
Although mortgage default insurance costs homebuyers 1.80% - 3.15%1 of their mortgage amount, it is actually beneficial to the buyer market. Without it, mortgage rates would be higher, as the risk of default would increase. Lenders are able to offer lower mortgage rates when mortgages are protected by mortgage default insurance, because the risk of default is passed along to the mortgage insurer.
On July 9, 2012, the Canadian government made two key changes to mortgage default insurance regulation:
Mortgage default insurance is not available on homes purchased for more than $1 million; this means that a 20% down payment is required on these homes.
The maximum amortization period offered on insured mortgages is 25 years.
On May 1, 2014, the Canadian government increased mortgage default insurance premiums by approx. 15%.
1 As of May 1, 2014.

Who offers mortgage default insurance?
---
There are three mortgage default insurance providers in Canada: the Canada Mortgage and Housing Corporation (CMHC), Genworth Financial and Canada Guaranty.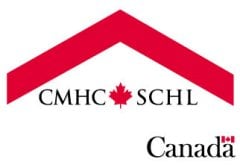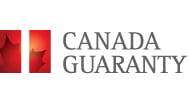 Mortgage default insurance rates

---
To determine which mortgage default insurance premium rate you have to pay, the first step is to calculate how much your down payment is as a percentage of your home's purchase price. The chart below outlines the premium rates2 for each down payment scenario:
Date of Purchase

Down Payment (% of home price)

5% - 9.99%
10% - 14.99%
15%-19.99%
20% or higher
Until April 30, 2014

2.75%

2.00%

1.75%

0.00%

As of May 1, 2014


3.15%

2.40%

1.80%

0.00%
2 These same rates are charged by all three providers: CMHC, Genworth and Canada Guaranty.
How do you calculate mortgage default insurance?
---
Let's say you just purchased a home for $300,000 and made a $40,000 down payment. Your mortgage default insurance premium would be calculated as follows:
Step 1:
Calculate your down payment as a % of your home price
$40,000 / $300,000 = 13.33%
Step 2:
Find your insurance premium rate in the chart
Insurance premium percentage is 2.40%
Step 3:
Calculate your mortgage amount
$300,000 - $40,000 = $260,000
Step 4:
Calculate your mortgage insurance premium
$260,000 x 2.40% = $6,240
How do you pay mortgage default insurance?

---
Mortgage default insurance is financed through your mortgage. Unlike closing costs, such as legal fees and land transfer tax, it does not require a lump sum cash outlay at the time you purchase your home. Instead, your mortgage default insurance premium is added to your mortgage amount and paid off over the life of your loan. Continuing with the above example, the revised mortgage amount would be $260,000 + $6,240 = $266,240; this is how much you would need to borrow from your lender, in order to purchase your home.
How to minimize mortgage default insurance

---
There is only one way to minimize your mortgage default insurance: increase your down payment as a percentage of your home price. To do this, you either have to increase the amount you put down or purchase a less expensive home. Examining the first option, you may want to consider additional sources for your down payment, such as a gift from a family member or, if you are a first-time homebuyer, a tax-free withdrawal from your RRSP.