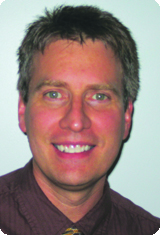 Steve Sullivan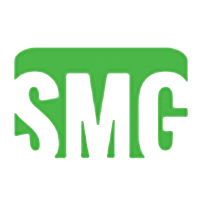 Sullivan Mortgage Group
Contact Now
Whether purchasing, switching or refinancing your mortgage... We save clients time and money and we don't charge a broker fee!
Offering the best rates and options from credit unions, banks and mortgage companies

Pre-Payment
Aggressive pre-payment allowing you to pay off your mortgage sooner
Conventional Mortgages
Lenders that allow switching at maturity with no legal fees unlike the banks collateral mortgage
Lowest penalty if the mortgage term is broken
Lenders that use the discounted rate whereas some others and all banks use the posted rate causing thousands more in penalty fees.

Get the best possible mortgage rates and terms possible with SMG... Apply now!
---
Brett Favaro

July 25, 2019
Brett Favaro

July 25, 2019

Janice Hertel

July 18, 2019

IEmile Verrier

July 18, 2019

Dave Somerton

June 16, 2019

John Simmons

June 13, 2019

Craig Benoit

April 30, 2019

Vincent Sobalski

April 23, 2019

Kitty Arsenault

April 21, 2019

Samantha Ogley

April 20, 2019

Alex Chippett

April 20, 2019

Melissa Chaffey

April 10, 2019

Jean Morris

April 10, 2019

James Leith

March 27, 2019

Bobbi Maceachern

March 21, 2019

Joanne Hodder

March 12, 2019

Scott Warren

March 3, 2019

Keith Taylor

February 22, 2019

Dragan Moraca

February 21, 2019

Clare Mcduff-oliver

November 10, 2018

Howard Giles

November 7, 2018

Nicole Power

October 5, 2018

Laura Chiasson

June 16, 2018

David Rafuse

June 2, 2018

Karla Sceviour

May 3, 2018

Elaine Lynch

April 21, 2018

Brian Thorpe

April 15, 2018

Danny Maccalder

March 24, 2018

James Rath

March 20, 2018

Ahmad Shahwan

March 18, 2018

Troy Saulnier

March 15, 2018

Mary Anne Roy

March 11, 2018

Gregg Branscombe

February 21, 2018

Erin Dawe

February 8, 2018

Elaine Stanworth

January 30, 2018

Daniel Nadolny

January 18, 2018

Alex Morgulis

January 17, 2018

David Allison

January 13, 2018

Kianoosh Yazdani

January 12, 2018

Christopher Macdougall

December 31, 2017

Nancy Coish

December 20, 2017

Jeffrey W Nicholson

December 15, 2017

Amy Maloney

November 11, 2017

Stephen Archibald

October 26, 2017

Megan Baldock

October 21, 2017

anonymous

September 15, 2017

Blaise Campbell

September 14, 2017

Carroll Mac Dougall

April 4, 2017

Kaylin Mackenzie

February 14, 2017

Larry Ward

November 16, 2016

Peter Sauer

October 26, 2016

Peter Mcguire

October 23, 2016

Preston Burns

October 22, 2016

Donald Donahue

October 14, 2016

Shawn Woods

September 3, 2016

Chris Blondon

August 16, 2016

Sandra Or Phil Dewar

August 14, 2016

Ron Bev Depatie

August 5, 2016

Ashley Hull

August 5, 2016

Amanda Miller

June 28, 2016

Tara Forrest

June 28, 2016

Tony Vandenheuvel

June 11, 2016

Sheri Bullen

March 26, 2016

Edward Haddad

February 25, 2016

Ken Mackenzie

February 9, 2016

Norton Munden

January 30, 2016

Erin White

December 13, 2015

Le'andra Taylor

December 5, 2015

John Bouffioux

November 23, 2015

Jamie And Bonnie Oram

November 6, 2015

Joan Shea

October 31, 2015

Lisa Elliott

October 23, 2015

Alaa Eldin

October 4, 2015

Evelyn Parker

September 26, 2015

Toni White-goodridge

September 25, 2015

Jonathan F. Lucas

September 19, 2015

Meghan Dudley

September 9, 2015

Steve Shupe

August 29, 2015

Paul Macleod

August 8, 2015

Frank Gallant

August 7, 2015

Gary Hanrahan

August 5, 2015

first time home buyer

July 16, 2015

Percy Godfrey

July 5, 2015

Christina Austin

June 13, 2015

Kerry Ann Murray

May 14, 2015

Lesley Cushing

April 30, 2015

Chris Maxwell

March 24, 2015

Arthur Dean Symes

January 15, 2015

Karen Walsh

December 13, 2014

Patricia Ormsby

November 8, 2014

Colin Lewis

November 5, 2014

Karen Keeping

October 13, 2014

Stephen Melanson

July 30, 2014

Sarah Jarvis

June 3, 2014

Edvard Hasani

April 21, 2014

Dana Higginbotham

April 19, 2014