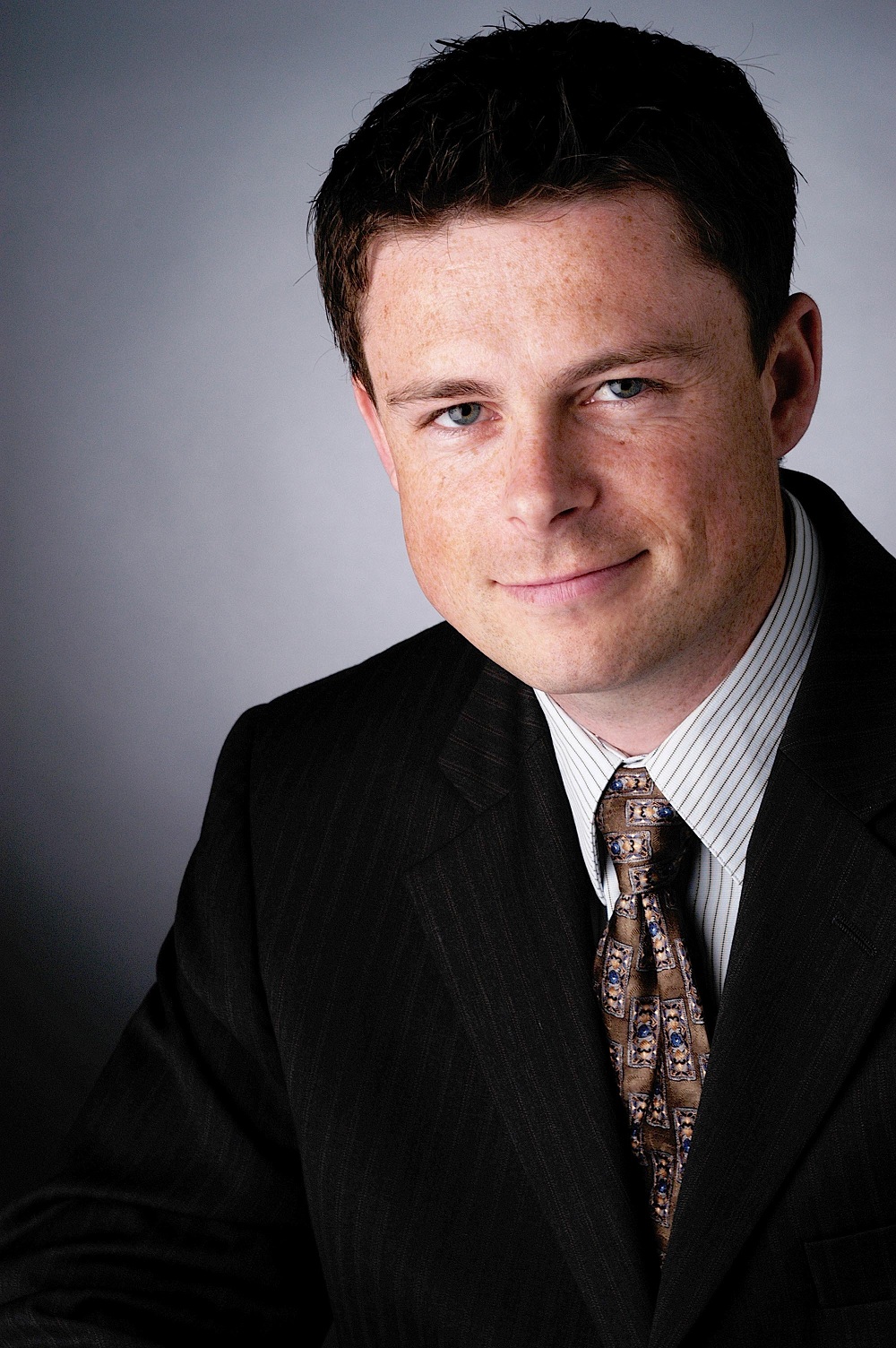 Jason Henneberry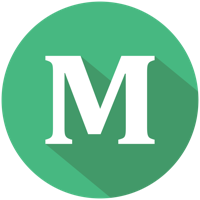 MortgagePal.ca
Contact Now
Special Offers & Programs
- Up to $2,000 Home Purchase Cash Back.
- Ask us about our NO FEE Refinance Program.
Lowest Rate Guarantee
We guarantee you won't be able to find a better deal anywhere, or we'll beat it!
Some companies will try to tell you they "negotiate" with the banks to get you the best rate. The truth is that banks don't negotiate. They set pricing based on funded volume and efficiency.
That's why we have developed a process that ensures we are able to deliver the lowest overall cost of borrowing for your mortgage.
Give us a Try... You won't be disappointed!
---
Bambi Sorenson-loov

April 17, 2020
Bambi Sorenson-loov

April 17, 2020

Lilia Zilberman

April 5, 2020

Guorong Zhang

April 4, 2020

Sarbjit Hayer

March 10, 2020

Art Lecuyer

March 7, 2020

Mahesh Khadka

March 2, 2020

Nevena Marko

February 28, 2020

Prabakaran Durairajan

February 28, 2020

Kate Bakker

February 19, 2020

Gilbert Jacquard

February 16, 2020

Austin Lizotte

January 30, 2020

Manjeet Hans

January 23, 2020

Dounia Lahroud

January 4, 2020

Mario Walker

December 13, 2019

Jamie Crozier

December 12, 2019

Brandon Lauer

December 5, 2019

Forrest Rohr

December 4, 2019

Lilia Zilberman

December 1, 2019

Frances Sketch

November 24, 2019

Jeff Burgis

November 23, 2019

Jeff Burgis

November 23, 2019

Janelle Doyle

November 22, 2019

Jessica Rogers

November 16, 2019

Joanne Samuel

November 16, 2019

Joanne Samuel

November 16, 2019

Duane Arsenault

November 10, 2019

Jaroslaw Kazimierczak

November 7, 2019

Irina Lisovaya

November 4, 2019

Nicole Hannah

November 2, 2019

Allan Collier

November 2, 2019

James Froome

October 24, 2019

Kiyomi Carefoot

October 12, 2019

Gavin Kim

September 27, 2019

Cole Germaine

September 26, 2019

Gabriel Aroge

September 25, 2019

Puspa Timsina

September 21, 2019

Aditya Chourasiya

September 21, 2019

Brendan

September 19, 2019

Todd Jensen

September 19, 2019

Erik Gretland

September 14, 2019

Farhana Hassan

September 13, 2019

Kim Copus

August 23, 2019

Don G Cook

August 22, 2019

Lumi Okuda

August 1, 2019

Karine Laszlo

July 27, 2019

Kelly Derksen

July 25, 2019

Glen Wastle

July 24, 2019

Mark Sheppard

July 16, 2019

Dustin Proctor

June 11, 2019

Jonathan Levitt

May 7, 2019

Robert Threadkell

April 18, 2019

Brendan Maher

April 17, 2019

Steve And Wendy Brooker

April 16, 2019

Veronique Baldo

April 4, 2019

Tom Bourasaa

April 2, 2019

Philip Sallans

April 2, 2019

Anas Salloum

March 7, 2019

Harshdeep Singh

March 5, 2019

Arlene Marshinew

March 4, 2019

Laurie Kent

February 28, 2019

Nicole Semeniuk

February 28, 2019

Viatcheslav Ivanov

February 26, 2019

Alexandre Potvin

February 22, 2019

Jessie Klein

February 17, 2019

Max Garcia

February 9, 2019

Lanny White

February 7, 2019

Dale Olnick

November 29, 2018

Naila Bhimani

November 14, 2018

Amir Faslebahar

November 9, 2018

Tonya Dyck

November 9, 2018

Anne Marie

November 3, 2018

Kelly Lo

October 27, 2018

Brian Rowland

October 17, 2018

Rob Wood

October 13, 2018

Dion Keitlah

October 12, 2018

Alain Beauchamp

October 11, 2018

Ping Yao

October 10, 2018

Gillian Coates

September 30, 2018

Sean Frisby

September 28, 2018

Joshua Nguyen

September 20, 2018

Melissa Emery

September 13, 2018

Carlos Martell

August 29, 2018

Umur Olcay

August 26, 2018

Dominique Wurtz

August 15, 2018

Hyeth Manlosa

July 26, 2018

Jett Marc Austria

July 24, 2018

Terence Yung

July 19, 2018

Annemarie Benoit

June 30, 2018

Michael Schoberth

June 26, 2018

Morley Freake

June 26, 2018

Daniel Bagnall

June 13, 2018

Guy Blancard

June 7, 2018

Michael Shek Foon Ma

May 22, 2018

Kenneth Zaitsoff

May 16, 2018

Andrew Klaus

April 15, 2018

Rhonda Mckinney

April 15, 2018

Kathy Wille

April 15, 2018

Walaa Moursi

April 15, 2018

Meghan Courtney

March 23, 2018

Derek Dudulec

March 13, 2018

Jorden Bryer

February 20, 2018

Stephanie Fulginiti

February 11, 2018

Dan Krieger

February 8, 2018

Magda Klima

February 2, 2018

Gerardo Vallejo Rosas

January 21, 2018

Mike Noga

January 20, 2018

Warwick Gabriel

January 19, 2018

Lesley Young

January 12, 2018

Daryl Gardiner

January 10, 2018

Tyler Loos

December 1, 2017

Andy Yoo

November 30, 2017

Felix Jr Ebilane

November 22, 2017

Stephanie Watt

November 20, 2017

Benjamin

November 16, 2017

Paldeep

November 15, 2017

Sandi Plotnikoff

October 19, 2017

Sunil Bhandari

October 14, 2017

Ella Young

October 5, 2017

Sherri Hilton

October 5, 2017

Tim Fodor

October 5, 2017

Seow Chia Lee

September 2, 2017

Petar Jelinic

April 14, 2017

Brandin Slonski

April 6, 2017

Christine Cajucom

April 6, 2017

L Reimer

January 23, 2017

Justin Kim

January 17, 2017

W. Britton Mckinna

January 13, 2017

Gyanendra Bhawan

November 14, 2016

Rick Winklmeier

November 11, 2016

Rahim Habib

November 10, 2016

Denis Smirnov

November 10, 2016

Henriette Leschert

October 27, 2016

Peter Findlay

October 19, 2016

Janice Potter

October 19, 2016

Aditya Majmundar

October 14, 2016

Rayna Martens

October 14, 2016

Elisha Wong

October 12, 2016

Kevin F Doyle

October 8, 2016

Victoria Buckingham

September 30, 2016

Bartholomew Borrison

September 22, 2016

William Chan

September 10, 2016

Colleen Boles

August 31, 2016

Eric Mcnair

August 28, 2016

Dave Mckee

August 26, 2016

Rada Kosic

August 25, 2016

Kenny Ang

August 24, 2016

Kalpesh Desai

August 15, 2016

Brenda Mckay

August 6, 2016

Heather Mccullough

August 5, 2016

Harpreet Sandhu

August 5, 2016

Warren Sholtz

July 18, 2016

Annelies Haussler

July 16, 2016

Matthew Aseltine

July 4, 2016

Cliff Reimer

June 29, 2016

Joseph Cruz

June 29, 2016

Catherine Chen

June 28, 2016

Sergey Lepsky

June 21, 2016

Jennifer Ko

June 19, 2016

Ed Dominguez

June 16, 2016

Scott Marleau

June 10, 2016

Cory Mcmillan

June 9, 2016

Cassie Liebrecht

June 1, 2016

Shayne V Vollmers

May 25, 2016

Amir Khanlou

April 14, 2016

Frank Sovey

April 13, 2016

James Webb

April 11, 2016

Sabrina Larsen

April 5, 2016

Catlin Bartman

March 11, 2016

Aditya Majmundar

March 9, 2016

George Mousa

March 5, 2016

Jonathan Matthews

February 27, 2016

Rob Mcnabb

February 5, 2016

Vienna Ly

January 31, 2016

Peter Repin

January 30, 2016

Nicole Sorochak

January 29, 2016

Ellen Graham

January 21, 2016

Stephanie

January 13, 2016

Jaime Camacho

January 7, 2016

Joanne Bezmutko

December 17, 2015

Ilona Fausten

December 17, 2015

Chris Leung

December 12, 2015

Ben Braun

December 9, 2015

Richard Pavlis

November 25, 2015

Amanda Wishart

November 23, 2015

Terry Kohn

November 11, 2015

Kevin Meisner

October 10, 2015

Curtis Anton

October 7, 2015

Mahmud Hassan

October 3, 2015

Mike Baker

October 3, 2015

Amr Farghali

October 1, 2015

Itai Gal

September 30, 2015

Matthew Tremblay

September 24, 2015

Stephen

September 18, 2015

Dean Osiowy

September 17, 2015

Stephanie

September 16, 2015

Hassan

September 15, 2015

Alpesh

September 11, 2015

Marilyn Atchison

August 28, 2015

Arline Devassy

August 19, 2015

Neelam Parmar

July 23, 2015

Andrew Morris

July 17, 2015

Alfred Sankoh

July 16, 2015

Bruce And Diane Willis

July 8, 2015

Derek Deleauy

June 4, 2015

Patrick Hitchcock

May 30, 2015

Dallas Lively

April 15, 2015

Linda Lawry

April 14, 2015

Anna Barnes

April 8, 2015

Brian Lindsay

April 3, 2015

Earl Maher

March 26, 2015

Sergiy Voshchykov

March 24, 2015

Darryl Heerema

March 24, 2015

Vince Child

March 24, 2015

Teresa Yang

March 6, 2015

Keith Sweeney

March 3, 2015

Ana-Marija Stefanovska

March 2, 2015

Dan Stocker

February 24, 2015

Faye Stefan

February 14, 2015

Carly Wethersett

February 14, 2015

Kirsi Lupton

February 14, 2015

Terri Belter

February 13, 2015

Naeem Bashir

February 11, 2015

David Nguyen

February 3, 2015

Kevin Potma

February 3, 2015

Susan Frith

January 31, 2015

William Ulrich

January 21, 2015

Doreen Pym

January 13, 2015

Anna Cole

December 6, 2014

Robyn Barker

December 6, 2014

Sean Mason

December 5, 2014

Wei Chen

December 4, 2014

John Or Jen Bach

November 29, 2014

Tia Henriksen

November 15, 2014

Mario Mastropieri

November 15, 2014

Sarang Dutt

November 14, 2014

John Yaraee

November 10, 2014

Danny Hung

October 23, 2014

Olga Koroleva

September 20, 2014

Chad Kruger

September 19, 2014

Ning Cheng

September 18, 2014

Hasan Ali Zubair Mir

September 10, 2014

Kyle Leafloor

September 9, 2014

Sarah Lyn

August 18, 2014

Dorothy Butterfield

August 6, 2014

Sarah Fuhriman

July 29, 2014

Doug Roberts

July 24, 2014

Matthew Lowe

July 14, 2014

Gopinarth Nesarajah

July 3, 2014

Mamdouh Shubair

May 26, 2014

Rachael Price

May 7, 2014

Bryce Wilkinson

April 19, 2014

René Landry

April 9, 2014

Megan Jansen

February 27, 2014

Anatoli Yarotski

February 13, 2014

Brian Bolduc

February 12, 2014

Natalya Ancheta

January 22, 2014

Ramona Mclean

January 4, 2014

Sean Seller

December 26, 2013

Poonam Saini

December 25, 2013

Sanmit Patel

December 23, 2013

Robert Clinkard

December 19, 2013

Colette Delaney

December 17, 2013

Matthew Llewellyn

November 27, 2013

Martin Gelinas

October 23, 2013

Martin Gelinas

October 23, 2013

Kayla Crouse

October 17, 2013

John Kessler

October 1, 2013

Noi Onevathana

September 19, 2013

Ryan Guillet

September 17, 2013

Greg Bentley

June 13, 2013