Dereck Landry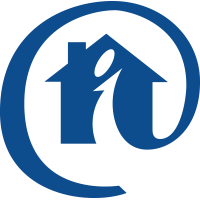 Mortgage Intelligence
Lic. 10428
Contact Now
Thanks for choosing my broker direct services. I look forward to assisting you with your mortgage financing. My experience and V.I.P. pricing could save you thousands over the life of your mortgage. Whether you are a first time home buyer, switching your mortgage, refinancing or renewing your mortgage, I will assist you every step of the way. With access to over 40 lenders and various products we will find the right fit for you. Thanks for your time, and consideration. This rate is being offered as of today and is subject to change without notice. O.A.C. Conditions apply.
So why deal with an experienced Mortgage Broker?
Mortgage Brokers represent you, the customer, not the lender. Because they are not employees of a lending institution, Brokers are not limited in the product they can offer you. Brokers seek out the best lender package to suit your specific situation, whether it's with a Chartered Bank, Trust or Insurance Company, or Private Funds. There is a wide assortment of options and features available to homebuyers today. Shopping around takes a lot of time and effort. The mortgage process within today's very competitive marketplace intimidates many Canadian homebuyers. It pays to work with a mortgage professional who will represent you and ensure the mortgage you get is the one best suited to your needs.
Choosing the wrong mortgage can cost you thousands of extra dollars. Mortgage Brokers are trained professionals who can help you save on your mortgage dollar.
Reasons to use a Mortgage Broker
• Access to different lenders, banks, trust companies, investors and financial institutions.
• Fast credit and loan pre-approvals with no cost or obligation. (Some conditions may apply)
• They are experts at matching you with the best-suited mortgage.
• Get mortgage rates at wholesale, guaranteed up to 120 days.
• They work for YOU, not the bank.
• Up-to-date on all the mortgage rates, terms and re-payment options available on the market.
• They only specialize in mortgages and are knowledgeable on current trends.
• They increase competition in the market place, thus keeping rates low.
• They save you time and money!
• Brokers have vested interest in satisfying your needs since they rely on referrals and repeat business.
Head Office – Mortgage Intelligence | Broker #: 10428
600‐5770 Hurontario St., Mississauga, ON L5R 3G5
Dereck Landry Mortgage Broker Lic. #M08009340
---
Cristina Graida

March 19, 2019
Cristina Graida

March 19, 2019

Reynaldo Diego

March 19, 2019

Scott Taylor

March 16, 2019

Jacqueline Bruner

February 21, 2019

Steve Mulholland

October 27, 2018

Phillip Hayes

August 10, 2018

Kirstie Hendry

August 3, 2018

Sanjeev Jain

June 27, 2018

Justin Cutler

April 22, 2018

Tim Heaton

April 21, 2018

Krystal Spence

April 15, 2018

Matthew Allenby

January 29, 2018

John Inocando

January 11, 2018

Guy Lacroix

December 10, 2017

Cherie Toye

November 16, 2017

Gordon Lochhead

November 10, 2017

Jasmine Rauche

October 19, 2017

Danilo Catelli

October 15, 2017

Nagendran Saravanamoorthy

October 12, 2017

Gary Seow

September 15, 2017

Emir Bulic

March 15, 2017

Ryan Alexander

March 3, 2017

Harry Binnendyk

October 28, 2016

Robert Desormeau

October 1, 2016

Phuong Hoang

August 15, 2016

Tiffany Hau

August 6, 2016

Swati Swoboda

August 5, 2016

Martin Sarkar

August 5, 2016

Tina Coopman

July 6, 2016

Jennifer Denneny

June 22, 2016

Raju Philip

February 28, 2016

Manjunath Rao Srinivas

February 25, 2016

Kyle Laughlin

February 24, 2016

Jordana Strigberger

February 6, 2016