Jerry Brar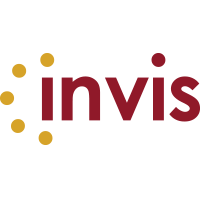 Jerry Brar Mortgages

Invis
Contact Now
Jerry Brar Mortgages was established in October 2012.
As part of Home Loans Canada I worked as a broker for several years, now I have 8 brokers and 2 support staff members helping me out.
I am not interested in just processing your mortgage once, I want to be your Mortgage Advisor for Life.
As I have been in this business for more than 10 years, I have clients across Canada and would like you to be part of my client family.
There are many mortgage brokers out there today but few Mortgage Professionals. I would welcome the opportunity to earn your trust and became your Mortgage Professional.
Contact me today to setup a meeting or get started right away by submitting an online application.
---
Prerna Parihar

December 17, 2019

Blair Phibbs

September 9, 2018

Matias De Paoli

August 12, 2018

Devinder Sangha

May 22, 2018

Eileen Jonker

May 2, 2018

Elena Avilova

September 5, 2015

Vivek Bali

August 22, 2015

Lydia Clair

August 14, 2015

Vijay Pannu

August 8, 2015

Ramaljith Khaira

April 11, 2015

Erik Gretland

March 12, 2015

Steven Dong

February 20, 2015

Amarinder

February 20, 2015

Leona & Len Macht

December 23, 2014

Aisha Douglas

December 16, 2014

Leslie Biggar

November 29, 2014

Pritpal

November 21, 2014

Emily Ann Hepburn

November 19, 2014

Holly Cade

November 8, 2014

Manjit Gill

October 31, 2014