Michael Jacyk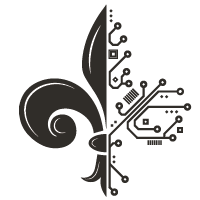 CanWise Mortgages

A Ratehub Company
Contact Now
The Best Rate will save you Money, however the knowledge and know-how is key to providing the best possible quality of service when determining what type of Bank or Mortgage is best to fit your needs. With years of experience in real estate and my vast experience as a mortgage broker I will not only provide rate, but the invaluable information to help you make the right choice for your investment.
I provide a personalized service and will take the time to individually qualify your needs to allow you to make a well informed decision. Whether purchasing, renewing or refinancing, renovating or consolidating debt, I will provide the solutions you are looking for.
All questions have answers. Contact me and maximise your savings!
Good mortgage shopping!
---
Mohamad Jamal

April 24, 2021
Mohamad Jamal

April 24, 2021

Mekideche

December 4, 2020

Tommy Payette

October 24, 2020

Csoban Somodi

October 22, 2020

Nader Sghir

October 20, 2020

Aida Nazarian

September 16, 2020

Alex Beaulieu

September 16, 2020

Daniel Leclerc

September 13, 2020

Dany Harvey

September 1, 2020

Peter Papadatos

August 30, 2020

Brian Cowan

August 16, 2020

Daniel Tietolman

July 25, 2020

David Cantin

July 24, 2020

Fadi Tabbara

July 23, 2020

Vishal Mittal

July 15, 2020

Eliezer Martin

July 6, 2020

Kritee Sadeque

July 6, 2020

Talha Hassan

July 5, 2020

Chris Zacchia

June 27, 2020

Ashley Dawes

May 25, 2020

Caroline Gauthier

April 21, 2020

Julie Mathieu

April 12, 2020

Sean Nozewski

April 10, 2020

Rakesh Sharma

March 29, 2020

Nikola Leger

March 29, 2020

Steve Leblanc

March 25, 2020

Satinder Sohal

March 21, 2020

Emma Stephen

March 18, 2020

Briana Mccarty

February 25, 2020

Peter Tiscione

February 25, 2020

Affan Alavi

January 29, 2020

Josh Seanosky

January 25, 2020

Marisa D

December 21, 2019

Sarthak Parikh

December 3, 2019

Louis Kirschner

November 24, 2019

John Cuningham

October 16, 2019

Miles Thompson

October 15, 2019

Natalie Avram

September 24, 2019

Guozheng Wang

September 17, 2019

Andre Mcdonald

September 8, 2019

Fabio Di Pasquale

August 20, 2019

Regis Courreges

August 16, 2019

Raj Thayaparan

July 10, 2019

Nikhilesh Modh

July 6, 2019

Rolf Stoesser

June 18, 2019

Tran Xuan Thai

May 18, 2019

Helen Diamantakis

March 29, 2019

Helen Diamantakis

March 29, 2019

Chi-wei Lin

March 6, 2019

Deborah King

January 5, 2019

Olga Kushneryk

November 25, 2018

Kc Tran

November 16, 2018

Claudia

November 13, 2018

Mikaela Vesalin Tomesnet

November 5, 2018

Taj Kudhail

September 15, 2018

Olesya Marchuk

September 8, 2018

Colin Macdonald

August 23, 2018

Erin Mcmanaman

August 9, 2018

Geoffrey Dougherty

July 15, 2018

Michael Bodzay

July 5, 2018

Philippe Mosco

June 5, 2018

Solon Kontis

May 27, 2018

Chris Barrington-leigh

May 17, 2018

Dimitrie Comanescu

April 27, 2018

Judith Searle

April 23, 2018

William Callery

April 22, 2018

Jason Wang

April 15, 2018

Robert Deslauriers

April 15, 2018

Phareeya Rath

March 10, 2018

Vito Coppola

March 7, 2018

Magdalena Orzeszyna

February 25, 2018

Wael Jaafar

February 16, 2018

Dan Cosma

February 14, 2018

Lynn Veronneau

February 2, 2018

Kanwaljeet Dewan

January 29, 2018

Daniel Kenji Toyama

December 28, 2017

Alexandre Chartrand

December 23, 2017

Xiao Ee Oudomrak

December 23, 2017

Victoria Florea

November 30, 2017

Boris Kolodner

November 15, 2017

Alain Haddad

November 12, 2017

Antonio Afif

September 19, 2017

George Mavroudis

September 9, 2017

David Gravel

March 15, 2017

Hassan Allali

December 11, 2016

David Hoida

November 10, 2016

Dmitry&ekaterina

November 7, 2016

Melanie Saint Cyr

November 2, 2016

Vilbonheur Osné

October 1, 2016

Svitlana

September 26, 2016

Peter Edwards

September 20, 2016

Marlene Finn

September 1, 2016

Harley Nadler

August 18, 2016

Esther Ayuk

June 16, 2016

Jeremy Cooperstock

June 15, 2016

Zaide Villafuerte

May 31, 2016

Richard Tremblay

May 25, 2016

Soheyl Ahmadi

April 8, 2016

Louay Chamma

March 29, 2016

Tsagarelis

March 10, 2016

Piero Ravatti

January 28, 2016

Paul Moufrage

October 30, 2015

Eric Grenier

October 5, 2015

Eric Grenier

October 5, 2015

Frederic Marchand

September 27, 2015

Erika Paape

September 19, 2015

Imran Dilmohamud

September 16, 2015

Cavalieri

August 14, 2015

Donald P. Madore

July 16, 2015

Ken Stephenson

July 15, 2015

Brendon Roy

June 25, 2015

Hada Mendez

June 13, 2015

Donald P.madore

June 5, 2015

Junwei Huang

June 5, 2015

Hassan Gabbassi

June 4, 2015

Trung-dung Tran

May 29, 2015

Farid Okhovat

May 23, 2015

Derek Nikolaiczuk

May 21, 2015

Nezam Jinnah

May 19, 2015

Olbinskaya Inna

May 13, 2015

Vongpheth Vanvilay

April 25, 2015

Marie Thimot

April 18, 2015