Ray Silvestri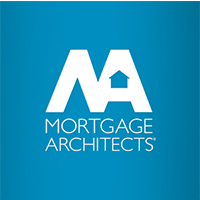 Mortgage Architects Inc.
Lic. 10287
Contacter
I have over 20 years experience as a Mortgage Broker servicing the Burlington, Hamilton, Oakville and surrounding areas, and am a member in good standing with Canadian Association of Accredited Mortgage Professionals and Accredited Mortgage Professional. I have been recognized as Canadian Mortgage Professional Magazines top 50 brokers in Canada, as well was recently awarded the 2010 Platinum Award for Reader's choice in the following three categories: Best Overall Customer Service, Best Agent and Best Mortgage Company.
My client's needs are #1. I am a strong believer in customer service and ensuring that the client is fully aware of the situation, pro's and cons, and that they get the best mortgage product suited for them. I understand that everyone's financial situation is unique, therefore, communication, education along with our guidance ensures that all our clients' needs are met and that they are fully satisfied.
When working with us, you can expect honesty with the highest degree of integrity. You can place your confidence in my experience, reliability and dedication. I am committed to providing you with the best service from the beginning to the end of your transaction with attention to every detail.
How We Help
First time homebuyers
Business for self or commission sales
Impaired or absence of credit
Recent bankrupt
Construction financing
Mixed use properties
Renewals, Debt Consolidation
2nd home homes
---
Nigel Devonish

2 septembre 2020

Christopher T Marlow

13 août 2020

Veronica La Corte

2 mai 2020

Virginia (jinnie) Carraro

25 janvier 2020

Sharon Jordan

21 janvier 2020

Julia Williams

17 janvier 2020

Kapil Dev Chauhan

31 décembre 2019

Len Perdic

24 octobre 2019

Vikas Jindal

24 décembre 2018

Kathy Younger

24 novembre 2018

Adam Csatary

25 octobre 2018

Linda Foley

13 octobre 2018

Deborah Siemiginowski

11 août 2018

Jamie Larner

11 août 2018

Tiziana Turbian

10 août 2018

Kamlesh Roy

26 juillet 2018

George Jeffrey

3 juin 2018

Elizabeth Loewen

24 mai 2018

Attila Jaszai

20 avril 2018

Zuhair Sleek

17 avril 2018

Clarena Palacios

15 avril 2018

Graham Wyatt

15 avril 2018

Brian Jager

22 février 2018

Gregg Gavin

2 février 2018

Excellent responseGurvinder

24 janvier 2018

Tyler Urquhart

22 janvier 2018

Ryan Smith

18 septembre 2017

Jorge Garcia

17 septembre 2017

Sandra Cuthbert

12 octobre 2016

Oliver Gapasin

21 juillet 2016

Daysi Or Reinaldo

27 août 2015

Krystyn Mcfarlane

23 juillet 2015

Michele Wilson

11 juin 2015

Nancy Fernandes

6 juin 2015

Elias Bareno

18 février 2015

Caitlin Black-allen

17 février 2015

Ryan Regent

15 février 2015

Seamus Connors

1 août 2014

Sacha Bhandal

8 avril 2014

Lisa and John T

2 octobre 2012

Bill and Sharon

26 septembre 2012