William Butler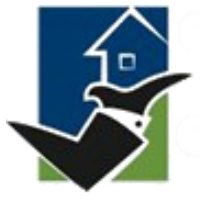 Butler Mortgage
Lic. 12118
Contacter
Will Butler is the President and co-founder of Butler Mortgage Inc.
Will Butler comes from a family of mortgage professionals and co-founded Butler Mortgage Inc. with his brother Dave. Will was the youngest person ever to qualify for the mortgage industry's main certification: AMP (Accredited Mortgage Professional). His intimate knowledge of the Canadian mortgage industry and 13 years of experience as one of the highest volume mortgage brokers in Canada are strengthened by his passion for client education and commitment to client satisfaction.
Will's step by step approach treats each client as an individual while harnessing his industry knowledge and massive mortgage volume production to deliver the very best rate solutions to all his clients. Whether he's locating the lowest interest rate in Canada or handling difficult, complicated transactions Will is there to help his clientele. No voicemail, no recordings, call Butler Mortgage and Will Butler will find time to answer your questions personally.
"When you approach a huge bank to find the best mortgage solution; in the end the bank's mortgage specialist is there to benefit their bank, they only work for one company, the client's benefit is not their prime concern, that's just logical. When you call me at Butler Mortgage I can quote from a host of Banks, Trusts, Credit Unions and Mortgage Lenders to find the very best, lowest rate solution to your mortgage needs. I represent you and I have to make sure I earn your business by getting you exactly what you want; not what a bank wants to sell you."
---
Hatim Khajanchi

13 février 2019
Hatim Khajanchi

13 février 2019

Colin Connon

15 janvier 2019

Kirsten Herron

27 décembre 2018

Lisa Liidemann

25 décembre 2018

Salmina Ahmed

22 décembre 2018

Pratap Odedra

20 décembre 2018

Andy Gregory

8 décembre 2018

Oscar Andrade

3 décembre 2018

Harman Goraya

27 novembre 2018

Marc Abramovitz

21 novembre 2018

Nasreen Hai

18 novembre 2018

Shelly Cricenti

15 novembre 2018

Salman Khoja

15 novembre 2018

Andrey Abramov

2 novembre 2018

Shannon Tennant

31 octobre 2018

Ms M Hovorka

31 octobre 2018

Mir Zakir Hossain

31 octobre 2018

Muhammad Shakil

25 octobre 2018

Lori Campbell

25 octobre 2018

Munis Badar

20 octobre 2018

Serghei Belobrov

19 octobre 2018

Jacqueline Russell

19 octobre 2018

Shari Sweeney

18 octobre 2018

Jennifer Purves

25 septembre 2018

Dylan Lees

18 septembre 2018

Crystal Borg

14 septembre 2018

Juan Romero

13 septembre 2018

Makrem Hammami

24 août 2018

Catherine Bernard

17 août 2018

Glen Cherrett

9 août 2018

Manishkumar Prajapati

7 août 2018

Stéphane Boisvert

1 août 2018

Robert Salvador

26 juillet 2018

Aman Khan

25 juillet 2018

Aman Khan

25 juillet 2018

William Kettle

24 juillet 2018

Nick Rizzuto

21 juillet 2018

Azmat Bhatti

20 juillet 2018

Michael Serafin

13 juillet 2018

Raidan Al-Saqqaf

11 juillet 2018

Amit Kumar

6 juillet 2018

Malcolm Nation

27 juin 2018

Matteo Parente

26 juin 2018

Michael Baker

23 juin 2018

Jackie Elliott

23 juin 2018

Angelo Fatoric

1 juin 2018

Azimuddin Saiyed

31 mai 2018

Majda Shamas-din

31 mai 2018

Milos Radicevic

18 mai 2018

Shannon Jensen

17 mai 2018

Somsarit Pittayanon

16 mai 2018

Christian King

15 mai 2018

Anita Helmbold

11 mai 2018

Alex Stefanovic

11 mai 2018

Patrick Sojecki

4 mai 2018

Andrew Ardianto

2 mai 2018

Dubert Gutierrez

29 avril 2018

Ritesh Dewan

27 avril 2018

Henry Quach

19 avril 2018

Christopher Stead

19 avril 2018

Yuka Stanley

17 avril 2018

Damon Thorne

16 avril 2018

Suleiman Panjwani

16 avril 2018

Corey Easton

15 avril 2018

Mehdi Abedzadeh

15 avril 2018

Christopher Brown

14 avril 2018

Patrick Reilly

27 mars 2018

Andrew Wilson

21 mars 2018

Joseph Flamia

20 mars 2018

Abdul Hafeez

20 mars 2018

Agnese Nunno

20 mars 2018

Paul Grunthal

12 mars 2018

Kelly Hammond

6 mars 2018

Dinesh Bansal

2 mars 2018

Bob Mcintyre

24 février 2018

Abdullah Khan

22 février 2018

Harmandeep

21 février 2018

Dina Beygelman

16 février 2018

Erwin Nasiglat

16 février 2018

Debression

15 février 2018

Kristyn Power

15 février 2018

Stephen Woo

15 février 2018

Miguel Quiquinta

15 février 2018

Maria Alvia

12 février 2018

Renjit Varghese

10 février 2018

Charlene Lemiski

10 février 2018

Timarie-lee Marentette

8 février 2018

John Bejermi

8 février 2018

Tara-jean Wenc

8 février 2018

Anwar Hussain

7 février 2018

Jen Robson

7 février 2018

Edwardo Van Hoof

3 février 2018

Imtiaz Kiani

1 février 2018

Andrew Klaus

30 janvier 2018

Athar Afzal

30 janvier 2018

Lisete Barbosa

24 janvier 2018

Michael Lundgard

20 janvier 2018

Karen Tsang

19 janvier 2018

Forbes Miller

16 janvier 2018

Zhihong Weng

13 janvier 2018

Robin B. May

10 janvier 2018

Thomas Tiede

27 décembre 2017

Fares Bounajm

12 décembre 2017

Bernadette Yan

12 décembre 2017

Faraz Hussain

12 décembre 2017

Lanny Lee

9 décembre 2017

Kevin Knight

7 décembre 2017

Benjamin Choi

30 novembre 2017

Ryan Bosch-friedrick

23 novembre 2017

Matthew Gordon

22 novembre 2017

Matteo Fontana-arnaldi

18 novembre 2017

Diane Dinelle

17 novembre 2017

Kevin Bazinet

16 novembre 2017

Borka Vlacic

12 novembre 2017

Camron Rahmanian

11 novembre 2017

Panna Podder

28 octobre 2017

Uswald Apas

27 octobre 2017

Fraydie Bonan

25 octobre 2017

Carolyn Adams-smith

24 octobre 2017

Domenica Semplicio

19 octobre 2017

Janet Stryker

11 octobre 2017

Faris Rashid

11 octobre 2017

Anthony Sikora

7 octobre 2017

Thomas Bodor

5 octobre 2017

Courtney Boermans

21 septembre 2017

Obaidul Mirza

20 septembre 2017

Ian Barr

20 septembre 2017

Muzammil

16 septembre 2017

Nadia Benson

15 septembre 2017

Shane Gale

9 septembre 2017

Anupam Agrawal

7 septembre 2017

Barkha R Saini

31 août 2017

Christine Korslick

20 avril 2017

Daniel Rochon

5 avril 2017

Mona Panchal

29 mars 2017

El Mehdi Keramane

25 mars 2017

Wonkyun Bang

15 mars 2017

Rene E. Gutierrez Vega

12 mars 2017

Scott Truman

26 février 2017

Toni Giannidis

17 février 2017

Zaheer Ahmad

14 février 2017

Chad Hayes

14 février 2017

Arun Pandey

4 février 2017

Soumya Saha

4 février 2017

Mihai Ardelean

27 janvier 2017

Andrew Clark

25 janvier 2017

Rishav Palta

24 janvier 2017

Jamie Figursky

16 janvier 2017

Ilona Monahan

27 décembre 2016

Dhar Solanki

22 décembre 2016

James Van Dillen

1 décembre 2016

John Rizzuto

1 décembre 2016

Leonardo

26 novembre 2016

Thomas Rawson

24 novembre 2016

Sue Wheeler

22 novembre 2016

Michelle Ting

15 novembre 2016

Chirlene Lee

12 novembre 2016

Elliot Godden

25 octobre 2016

Hayan Alshawaf

20 octobre 2016

Andy Pocrnic

5 octobre 2016

Sheila Beaudry

4 octobre 2016

Derek Savard

22 septembre 2016

Marko Bubic

21 septembre 2016

Charles

21 septembre 2016

Michael Nikiforov

11 septembre 2016

Scott Graham

31 août 2016

Brian Berndt

24 août 2016

Julie Clarke

17 août 2016

Shahram Dehghan

17 août 2016

Christopher Zaremba

5 août 2016

Vaqar Ali

22 juillet 2016

Rajankumar Patel

21 juillet 2016

Catharine

12 juillet 2016

Paul Berryman

22 juin 2016

Sarabjeet Matharu

6 juin 2016

Frederic Chartrand

26 mai 2016

Angie Ranieri

14 mai 2016

Jennifer Chan

29 avril 2016

Bill Handley

28 avril 2016

Bingzhi Wang

27 avril 2016

Dhiren Tailor

22 avril 2016

Maria Hristova

29 mars 2016

Katie Dorans

26 mars 2016

Claire Perks

24 mars 2016

Karen David-richardson

11 mars 2016

Ethan Douglass

1 mars 2016

Daniel Tersigni

26 février 2016

Vince Tesone

20 février 2016

Mike Wieth

18 février 2016

Zia Shaikh

16 février 2016

Jim Mccurdy

2 février 2016

Jim Mccurdy

2 février 2016

Chinonso Okenwa

7 décembre 2015

Joseph El-choueiri

3 décembre 2015

Bill Montgomery

25 novembre 2015

Mario And Kelly Jean

24 novembre 2015

Pasquale

19 novembre 2015

Leong T K

12 novembre 2015

Judy Tran

12 novembre 2015

Martin Barclay

2 novembre 2015

Penny Devincenzo

30 octobre 2015

Jeff Schaafsma

22 octobre 2015

Cathy Avery

13 octobre 2015

Don Gooding

7 octobre 2015

Suki Saniary

7 octobre 2015

Richard Ferriss

6 octobre 2015

Jigneshkumar Shah

26 septembre 2015

Anirudh

21 septembre 2015

Warren Kawaguchi

16 septembre 2015

Prakash

14 septembre 2015

Lawrence Chai

28 août 2015

Lou Yordanou

18 août 2015

Stan Ponekovic

15 août 2015

Tanja Johnson

14 août 2015

Leeanne Backus

6 août 2015

Lloyd Utke

29 juillet 2015

Hilson Qua

24 juillet 2015

Radhika Venugopal

24 juillet 2015

Annie Shresta

17 juillet 2015

Fotis Ramosz

8 juillet 2015

Tony Tesone

2 juillet 2015

Antonella Armenti

26 juin 2015

Aditya Karnik

23 juin 2015

Erik Gretland

17 juin 2015

Dhiren Kataria

16 juin 2015

James Hargan

11 juin 2015

Brenda Dillman

3 juin 2015

Craig Morrison

14 mai 2015

John Armstrong

1 mai 2015

Jenny-lee Harrison

29 avril 2015

Jeff Rolheiser

16 avril 2015

Jeff Cornwell

20 février 2015

Marlene Andrews

3 février 2015

Ivan Young

20 janvier 2015

I Milkovic

15 janvier 2015

Rowena Monte

17 décembre 2014

John Jans

16 décembre 2014

Jessie Bullock

27 novembre 2014

Josh Morgan

27 novembre 2014

Joshua Michaluk

25 novembre 2014

Shelley Walklin

21 novembre 2014

Colette Mageau

20 novembre 2014

Marsan Pe Benito

4 novembre 2014

Gertrud Hougesen

3 novembre 2014

Sarah Todd

29 octobre 2014

Pritam Deenoo

27 octobre 2014

Lori Artemenko

17 octobre 2014

Valerie Layes

17 octobre 2014

Saba Sheikh

13 octobre 2014

Kalpesh Parmar

6 octobre 2014

Darren Martin

1 octobre 2014

Mohammed Hashim

1 octobre 2014

Bernard Leung

30 septembre 2014

Ashleigh Barnwell

18 septembre 2014

James Ha

17 septembre 2014

Robert Puotinen

16 septembre 2014

Helio Marques

11 septembre 2014

Robert Keough

10 septembre 2014

Sharon Paling

9 septembre 2014

Brian Leblanc

9 septembre 2014

John Budge

1 septembre 2014

Riley Danroth

29 août 2014

Dave Dietrich

29 août 2014

Aurang Zaib Siddiqui

27 août 2014