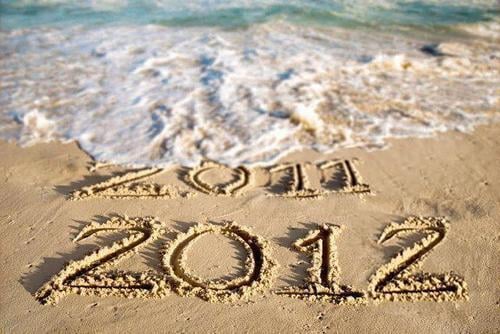 With another year wrapped up, Ratehub will take a look back at 2011 and summarize the highs, the lows, and everything in-between in regards to the Canadian mortgage industry, the Canadian housing market, and a summary of our favourite events.
Mortgage Rules
New mortgage rules took effect early in 2011 that impacted the Canadian mortgage industry by tightening the borrowing options for consumers. One of the rules reduced the maximum amortization period from 35 years to 30 years, for government-backed insured mortgages with loan-to-value ratios greater than 80%. In other words, a mortgage borrower now needs a minimum 20% down payment for their home to receive amortization lengths greater than 30 years.
This rule had an effect on the Canadian housing market as it pushed many on-the-fence first time home buyers into ownership for fear they would not qualify under the new rules. As a result, the extra input of first-time home buyers helped saturate the market further and create greater competition among other home buyers.
This was the third time Canada had tightened mortgage regulations in as many years. According to Canadian Mortgage Trends, the new rules in 2011 led to the following results:
A 40% drop in insured refinances
Greater interest expenses for consumers who could no longer refinance as much high-interest debt
A general agreement among Canada's leading banks to reduce their maximum amortizations to 30 years on conventional mortgages even though it was not required by the new rule changes
Rising popularity of cash back mortgages, which simulate 90% loan-to-value refinances but cost more
Mortgage Rates
Through most of 2011, mortgage rates in Canada remained at historic lows (see chart above). For most of the year, 5-year variable rates were favourable because of the large spread between it and 5-year fixed rates. Historically, variable rates have been shown to save more money, but as the year came to a close, variable rates began to rise.This occurred while the Bank of Canada's overnight rate, which influences variable rates, remained untouched due to worrying global economic factors. At the same time, fixed rates started to drop, reducing the spread between the two and the advantage of the variable rate. Many lenders that were once offering big discounts to their prime rate as high as prime -0.95%, started reducing them by August. As it stands today, the Big Five now offer their published discounted 5-year variable interest rates at a premium, all of which are at prime +0.10%, or 3.10%.
What were the best mortgage rates seen on Ratehub.ca in 2011?
The best discounted 5-year fixed rate was:         3.15%
The best discounted 5-year variable rate was:    2.05%